Rosneft to oust Russian Navy from Murmansk shipyard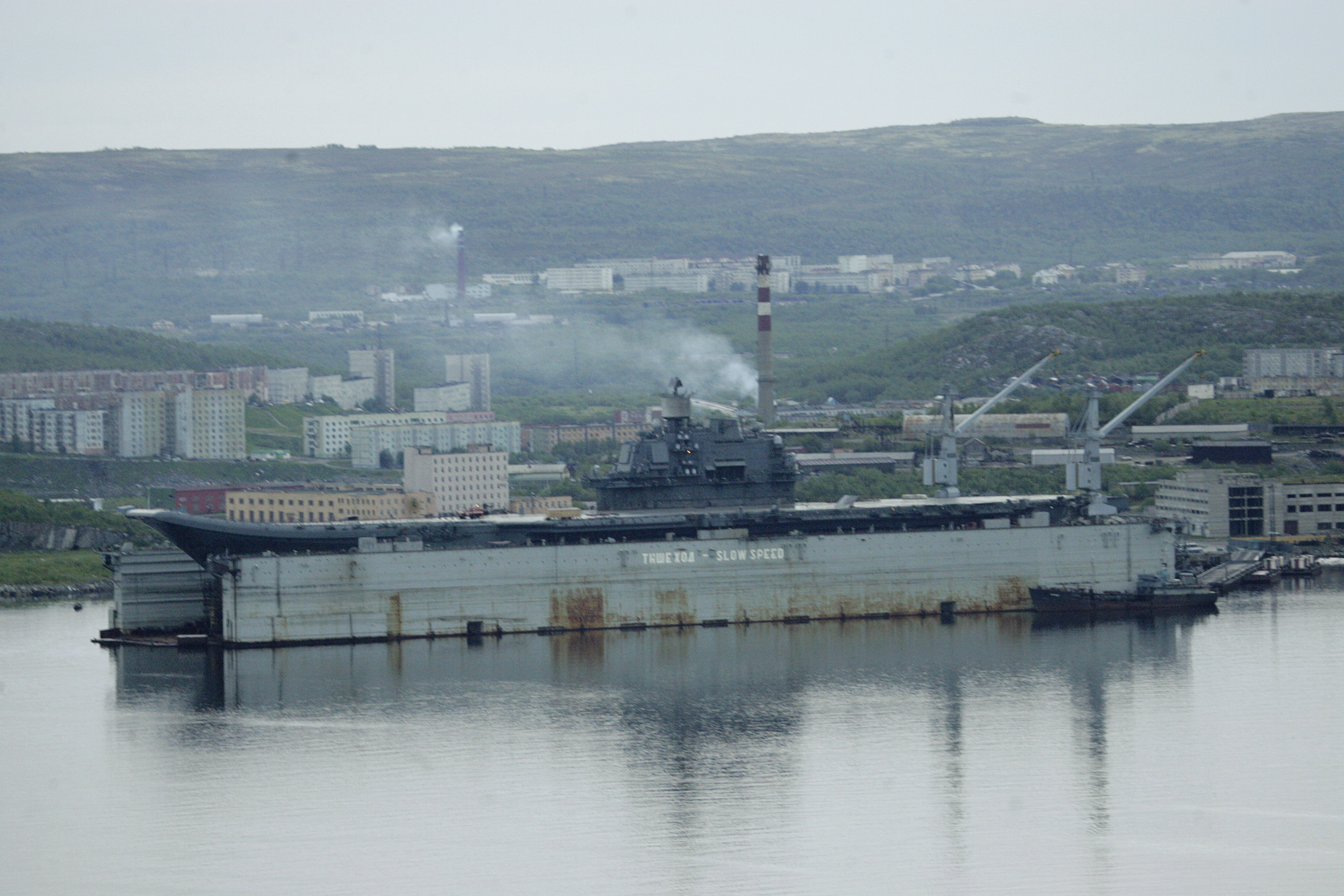 The yard in Roslyakovo, only few kilometers from Murmansk City, has been of key importance for the repair of Northern Fleet vessels. That is about to change.
The yard, which in 2013 was taken over by Rosneft, will soon undergo big transformation, company representatives make clear.
Speaking in a conference late July, high-ranking Rosneft official Andrey Shishkin said two docks sized 200×200 meters will be built on site. They will be used in connection with the construction of concrete foundations for drilling platforms capable of operating in the Arctic, he told news agency TASS.
The yard controls 99,8 hectars of land along the coast of the Kola Bay, as well as 1,41 square km of waters in the nearby bays.
Behind schedule
Rosneft formally took over Yard No 82 already in 2013, and is far behind its original time schedules for the development of the area.
An online project presentation of the oil company's plans for Roslyakovo shows that the new yard will cover a 105 hectare area and that its construction will take up to 48 months. When completed, the yard will be capable of delivering one platform and several new ships in two years. More than 4,400 new jobs will be created, the video says.
The new base will be able to annually serve operations connected with as many as 70 geological exploration wells in the Arctic, representatives of Rosneft previously told regional authorities. The company today controls up to 30 licenses to offshore Arctic fields.
Rosneft's plans for Roslyakovo has stirred controversy among Russian Navy representatives. The local yard has the biggest dry dock in northern Russia and is one of few places where the Northern Fleet can conduct repair works on its biggest vessels. However, Rosneft soon got Moscow's blessing for the project, and regional authorities in Murmansk subsequently relieved Roslyakovo of its status as closed military town and opened up for regular traffic to the area. Before that, Roslyakovo had been part of Severomorsk, the Northern Fleet headquarter city, and entry was restricted for anyone without a special permit.
As soon as Rosneft's grand plans for Yard No 82 are implemented, the Navy will have to move to new sites for repair of vessels. However, it still remains unclear when the company will start the process.
Related stories from around the North:
Canada: Ottawa makes deal to buy three icebreakers for Canadian Coast Guard, CBC News
China: China opens bids for its first nuclear-powered icebreaker, The Independent Barents Observer
Finland: US icebreaker investment could bring 2 billions euro windfall to Finland, Yle News
Norway: Norway to build three large Coast Guard ships for Arctic, The Independent Barents Observer
Russia: Russia's Gazprom Neft launches flagship icebreaker, The Independent Barents Observer
United States: U.S. Coast Guard turns to Canada for help with designing its new heavy icebreaker, Radio Canada International