Communities in Canada's east-Arctic say Inuit lives need to be protected over polar bear population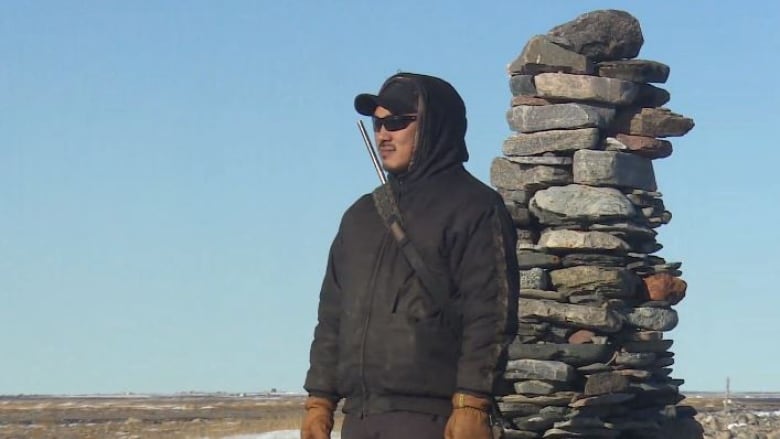 In communities along the west coast of Hudson Bay, Nunavummiut are both scared and angered by the increasing number of polar bear-human interactions.
Their concerns are being discussed this week in Iqaluit, Nunavut's capital, during public consultations on a draft polar bear management plan for the territory.
The 12 polar bear subpopulations in the territory were previously governed by memorandums of understanding that will be replaced by the management plan, which is valid until 2026.
Nunavut's Wildlife Management Board is running the consultations and will finalize the plan, which will get final approval from Nunavut's cabinet. The plan is expected to incorporate Inuit traditional knowledge more heavily than previous guides.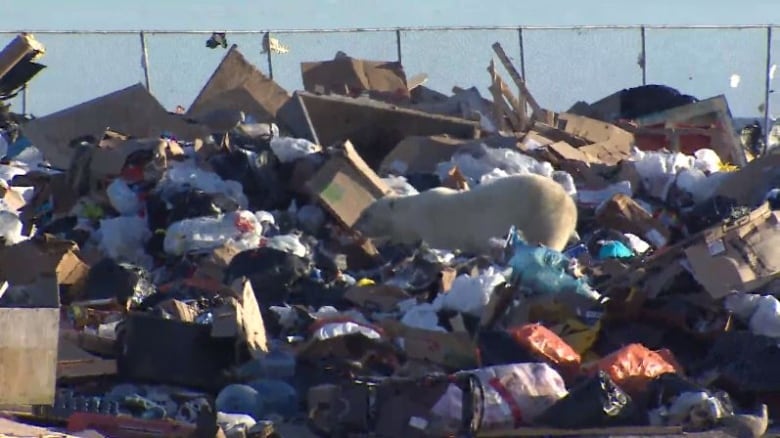 Numbers growing fast, say locals
CBC News visited Arviat, the southernmost Nunavut community on the bay's west coast, this fall to hear from Inuit about polar bear management.
This summer two men in Nunavut were killed by polar bears, one in Naujaat and one in Arviat. These deaths were the first in the territory from polar bear attacks in 18 years.
There's a persistent belief in these communities that those deaths were preventable, if only the communities were given the number of polar bear hunting tags they had 10 years ago.
Arviat residents used to be granted 20 tags for polar bears each year. About 10 years ago, Nunavut's government changed hunting regulations, and the community wasn't allowed to kill any.
These days, Arviat hunters receive a handful of hunting tags each year.
In the year or two after the drop in hunting allowances, Alex Ishalook, Arviat's deputy mayor, said restrictions weren't a problem for the community — but they soon became one.
"Like any other protected animals, they grow in numbers fast," Ishalook said.
In 2010, the hamlet hired polar bear monitors to patrol the town and fend off bears. It set up a hotline for residents to call and report bear activity.
If a bear comes into town, people in all corners of the community of 2,500 pick up the phone, he said.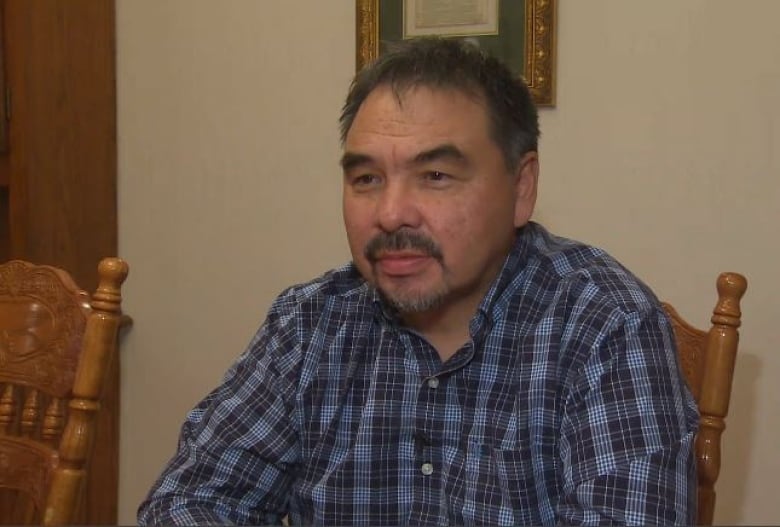 Trick-or-treating on Halloween was moved inside the community hall five or so years ago to keep kids safe from polar bears.
Fall is the season with the most human-bear interactions, and the bear monitors patrol until late November when the sea ice freezes and the bears move out to the floe edge to hunt — away from town.
"We always tell our children to look outside closely before walking out and listen for any dogs that are barking differently," Ishalook said.
Everyone, but especially children, Ishalook said, need to always be checking for bears coming into town and bringing dogs with them to the playground to keep them safe.
Polar bear management
Bear monitors can kill a bear coming into town, but that kill comes out of the community's quota for the year — or, if there's no hunting tags left, out of the following year's allowance.
For the 2018-19 harvest season, western Hudson Bay communities are allowed to kill a total of 38 bears, including self-defence kills.
The regional wildlife organization allocates a specific number for each community, but the government of Nunavut says that Arviat shouldn't get less than 12 tags.
In total, Nunavut hunters will be allowed to harvest 489 bears this year. The government of Nunavut estimates there are around 14,000 bears in the territory.
Those who kill bears without hunting tags are considered poachers and can face fines or even jail time.
Inuit lives before polar bears, Arviarmiut say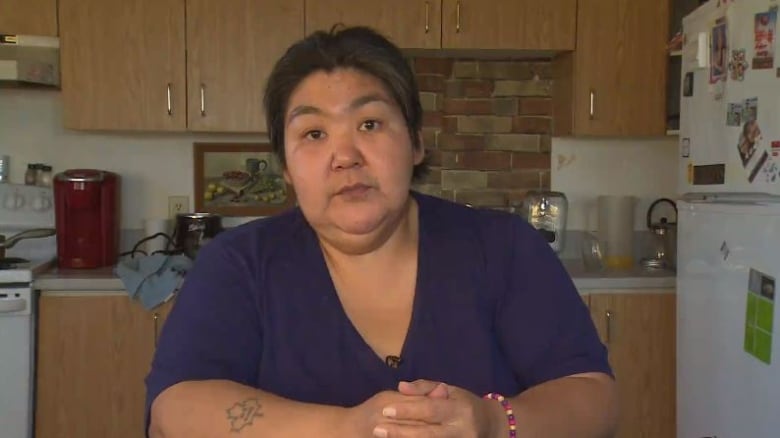 Arviat hunter Brian Aglukark says the hunting limits have taught bears they're not going to be killed, which has caused even experienced hunters to be afraid.
In July, while out hunting, Aglukark watched a polar bear kill Aaron Gibbons. He said he wanted to save him, but the bear was too close.
Gibbons put himself between the bear and his three children, who are all under 12 years old.
"It was like he was a rag doll. The bear had him by the neck, throwing him around like a toy, his whole body going up and down," Aglukark said in Inuktitut.
Gibbons's sister Darlene Gibbons says losing Aaron has been hard on her parents, as he was the only one providing the family with traditional food.
She says the government needs to prioritize Inuit lives over the polar bear population.
The government of Nunavut has the ultimate responsibility for polar bear management. It conducts the research, which informs quota numbers.
Aglukark agreed that Inuit concerns have not been adequately addressed.
"Leaders in Canada need to understand that we are human. We are alive, we have a tradition and it feels like nobody is thinking about that now. It's very heartbreaking that way. It angers us a lot," he said.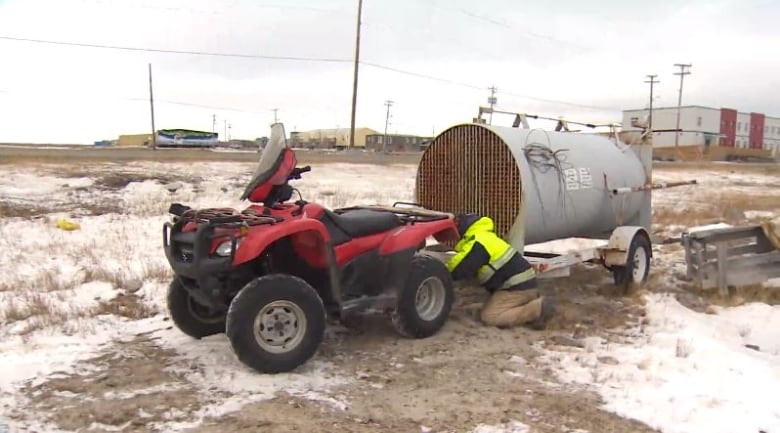 The territory's draft plan acknowledges that outside pressures have had an impact on the way polar bears are viewed.
"Pressure to conserve and protect polar bears from national and international environmental and non-governmental organizations, climate change advocates, and the general public at large has created contention about the status of polar bear populations," it reads.
In 2011, polar bears were listed under the federal Species at Risk Act as a species of "special concern," which means a national plan is needed to keep the bears from becoming a threatened or endangered species.
But science and traditional knowledge agree that polar bear numbers have increased since the 1950s. The sticking points are the general health of the bears, and which subpopulations are growing.
"In in my lifetime we have seen opposite ends of the spectrum where when I was a child we saw no bears and now we can see 40 bears a year near town," Sandy Akavak, an elder from Kimmirut, is quoted as saying in the draft plan.
The government is holding public meetings in Iqaluit to discuss the draft plan until Friday.
With files from Jordan Konek
Related stories from around the North:
Canada: Archives – Dealing with problem polar bears in the Canadian Arctic, CBC Archives
Finland: Photographer tells how he snapped picture of rare white bear cub in Finland, Yle News
Norway: Could drones help prevent polar bear attacks on the Arctic archipelago of Svalbard?, The Independent Barents Observer
Russia: Polar bears greatly exposed to toxic chemicals in eastern Barents Sea, The Independent Barents Observer
Sweden: Poachers suspected behind dwindling wolf numbers in Sweden, Radio Sweden
United States: After deadly bear attack, hikers in Anchorage, Alaska weigh risks, Alaska Public Media