UPDATED: 16 beds designated for COVID-19 in Kuujjuaq as total active cases in Nunavik, Quebec rises to 259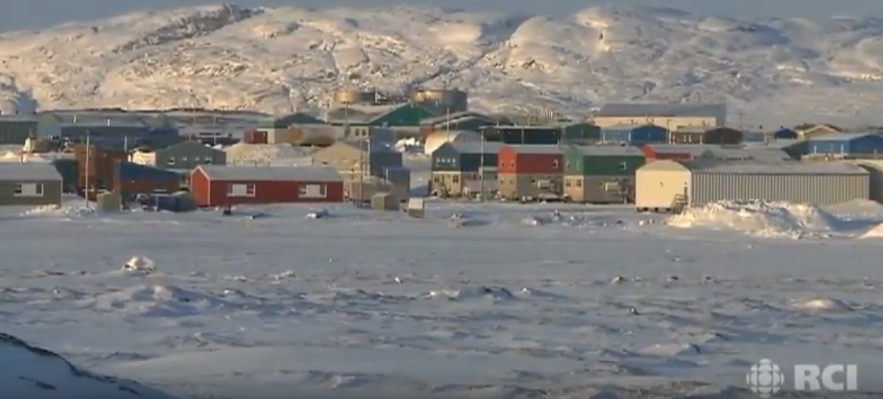 The regional health board in Nunavik, the Inuit region of Arctic Quebec, reported 30 new COVID-19 cases on Monday, bringing total active cases in the region to 259. 
"The COVID-19 situation in Nunavik is serious," the Nunavik Regional Board of Health and Social Services (NRBHSS) said in a Facebook post on Monday. "It is worse than it has ever been compared to all of Quebec since the pandemic started."
The situation in Nunavik remains worrying since the current outbreak started on October 7.
Prior to that, there'd been no community transmission in the region since March 2020.
In an effort to boost the region's response, the health board is setting up 16 beds in an installation in Kuujjuaq specifically to treat COVID-19. When up and running, the space will include specialized medical equipment as well as special ventilation.
The NRBHSS said the initiative will allow medical staff to provide specialized care to COVID-19 patients while protecting other patients and minimizing impact to other health services.
"Due to the situation the region is facing at the moment, the number of cases growing and the dominance of the Delta variant (very contagious and high risk of being severely sick), the NRBHSS is putting everything in place to face the situation and act accordingly: Ajapirvik is one of the numerous actions taken by the NRBHSS and the Health Network to address the current situation," the NRBHSS said in emailed comment to Eye on the Arctic on Monday.
When fully implemented, there will be six intensive care rooms, and 10 stretchers for COVID-19 patients under observation and needing care.
Majority of COVID-19 cases among the unvaccinated
The situation in Nunavik is especially concerning for health authorities given the region's extremely low vaccination coverage.
The most recent figures released at the end of October showed that only 45 per cent of the total population of approximately 13,000 had received two doses of a COVID-19 vaccine. Fifty-nine per cent of the eligible population has been fully vaccinated.
The rates also vary widely from community to community with communities like Kuujjuaraapik having 68 per cent of their total population fully vaccinated and 84 per cent of people over 12 years old having received two doses.
Meanwhile, communities like Salluit and Akulivik had only 31 per cent of their total population vaccinated, with 42 per cent and 44 per cent, respectively, of their population over 12 years old having received two doses.
Reported Nunavik Case Counts as of Monday, November 8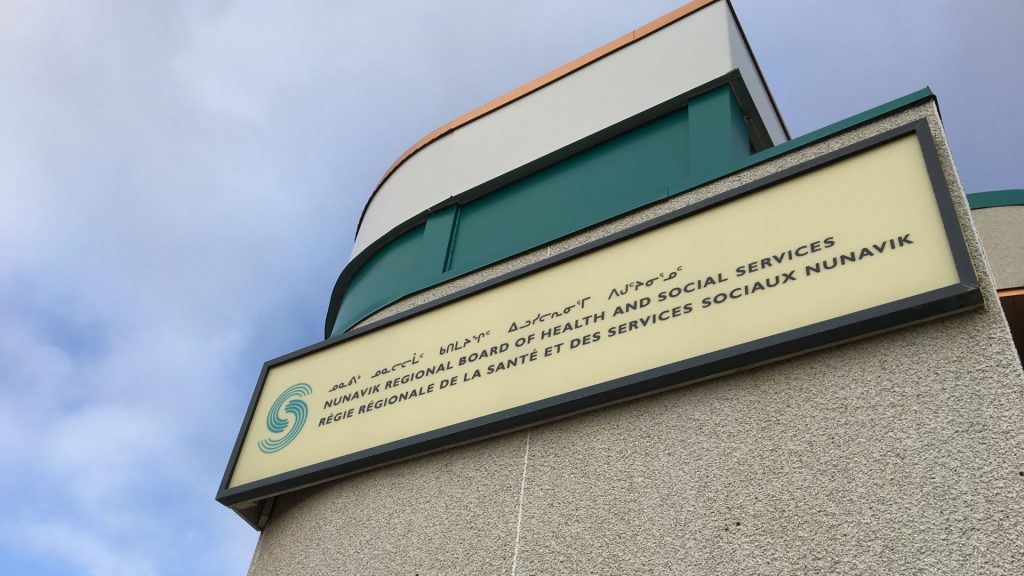 The most recent community case counts in Nunavik are:
Salluit – 198 active cases
Kangirsuk – 29active cases
Kuujjuaq – 18 active cases
Ivujivik – 5 active cases
Akulivik – 5 active cases
Kangiqsujuaq – 4 active case
-Source: Nunavik Regional Board of Health and Social Services
On Sunday, the NRBHSS renewed calls for residents of Nunavik to get vaccinated.
"When an infected individual comes into contact with not adequately protected individuals, the infection spreads from person to person more easily and faster, due to a lack of protection and this increases, and increases over time," the NRBHSS said. 
"When the vast majority of individuals in a community are fully protected, the risk of transmission from one infected person to other individuals is low and remains controlled over time."
According to the most recent NRBHSS data, between October 6, when the outbreak began, and November 4, 80 per cent of the 355 COVID-19 cases in the region were among the unvaccinated.
Twenty per cent of COVID-19 cases  occurred in people that had had two shots of a COVID-19 vaccine.
Seven people had been hospitalized, and 5 patients had to be sent for medical care in southern Quebec.
Flights between the Ungava coast side of Nunavik, where the majority of active COVID-19 cases are located, and the Hudson coast of Nunavik remain suspended until further notice. 
Fourth community on red alert
On Saturday, the Hudson Bay community of Akulivik was put on red alert after three individuals tested positive, but had not recently travelled, suggesting community transmission.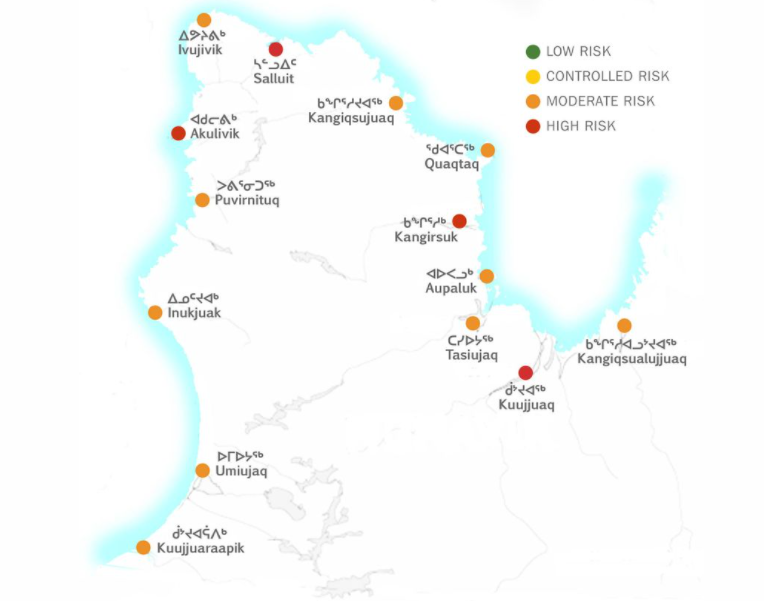 Red alert means a community is on lockdown until further notice, non-essential services have been shut down, and visits between people living in different households is prohibited.
The other three communities on red alert are Salluit, Kangirsuk and Kuujjuaq.
Nunavik's ten other communities remain on orange alert until November 17.
The orange alert level means no gatherings of more than 10 people, no gatherings are permitted that bring people from different communities together, and only essential travel is permitted.
To date, there's been 183 recoveries in the region since October 7.
UPDATE
This text has been updated with comment and details on the 16 new beds being set up in Nunavik by health authorities.
Write to Eilís Quinn at eilis.quinn(at)cbc.ca 
Related stories from around the Poles:
Antarctica: U.K. delivers COVID-19 vaccine to British station in Antarctica, Eye on the Arctic
Canada: Vaccination coverage in Nunavik, Quebec increases to 45 per cent of population, Eye on the Arctic
Greenland: Greenland lifts COVID-19 restrictions on direct travel to small communities, Eye on the Arctic
Iceland: Iceland to soften COVID-19 rules on Oct. 20, plans full lifting of restrictions next month, Eye on the Arctic
Norway: Tromso, Norway to reimpose restrictions as COVID-19 cases soar, Eye on the Arctic
United States: Rural Alaska at risk as COVID-19 surge swamps faraway hospitals, The Associated Press
United States: Rural Alaska at risk as COVID-19 surge swamps faraway hospitals, The Associated Press