Celebrations begin Saturday to mark 50 years of Yukon land claims history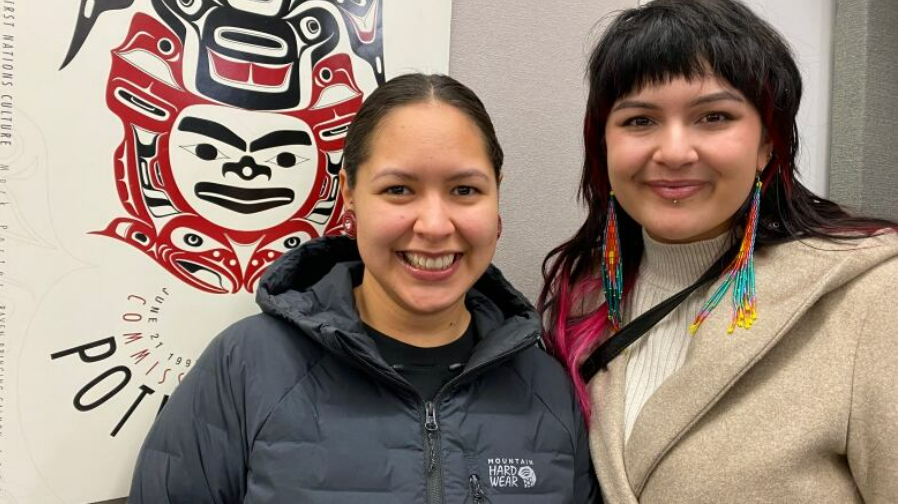 Teagyn Vallevand grew up in the Yukon. She's a citizen of the Kwanlin Dün First Nation in Whitehorse. 
But she says she didn't learn about some of the Yukon's more impressive First Nations history in high school — including the story of the chiefs who travelled to Ottawa in February 1973 to deliver Together Today for our Children Tomorrow. That document would serve as a blueprint for land claims negotiations that were to follow in the Yukon, and would also open the door to other modern land claims across the country.
Vallevand and Monica Johnson, of the Kluane First Nation, have spent the past several months organizing a week-long celebration of the 50th anniversary of that trip to Ottawa, hosted by the Council of Yukon First Nations (CYFN). It starts Saturday at the Kwanlin Dün Cultural Centre.
"It's really cool to be able to go look at our history … and see that, like, oh, First Nations people here in the Yukon have a huge role in, like, shaping how this territory is today. And it's important to recognize and acknowledge," Vallevand said.
Digging into that past was also an eye-opener for Johnson.
"When you read the document, they really talk about how, at that time, life wasn't what it is today," she said. "So for me, I'm kind of like the person that is, like, living the document's dream.
"It just makes me very proud of being a Yukon First Nations citizen."
Hand games tournament
The celebrations begin this weekend with a hand games tournament Saturday and Sunday at the Kwanlin Dün Cultural Centre.
All next week people are invited to take part in storytelling sessions with elders and knowledge keepers, and a speaker series hosted by CYFN Grand Chief Peter Johnston.
A trade show will celebrate First Nations businesses. There'll be an artists' market, cultural performances and family activities.
People will also get a chance to look at the original Together Today document that the chiefs took to Ottawa in 1973, the original registry of the Yukon Native Brotherhood, and the original Umbrella Final Agreement with signatures.
The week wraps up with a family fun day next Saturday at the Canada Games Centre from 11 a.m. to 4 p.m.