Search for graves at Yukon residential school site planned for this summer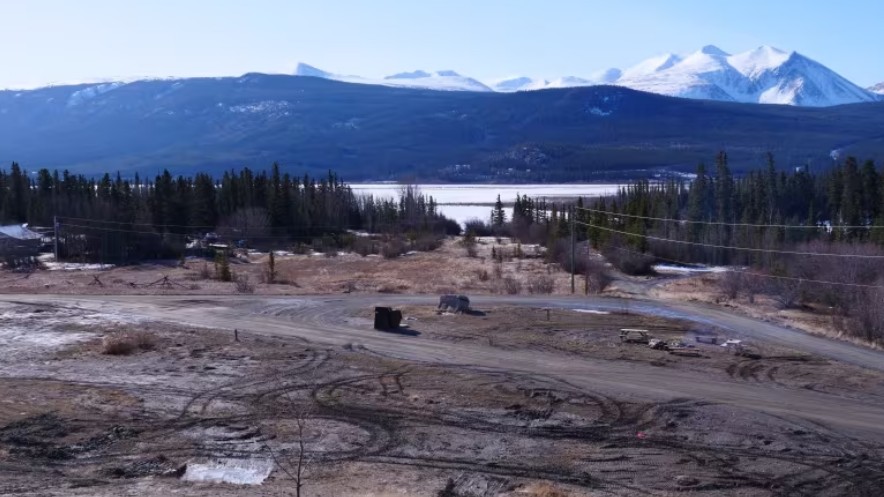 WARNING: This story contains details some readers may find distressing.
The first ground search for unmarked graves at a former Yukon residential school will start this summer in Carcross. 
At least 20 Indigenous children died at Chooutla Indian Residential School between 1911 and 1969, according to the Truth and Reconciliation Commission.
A working group that will lead the ground search there says that number could be as high as 42. Of those 42, preliminary research is unable to identify 13 of those children.
The school was run by the Anglican Church and demolished in 1993.
The Yukon Residential Schools Missing Children working group has been looking through archival documents and interviewing past students, trying to identify the children who died there, what communities they came from and where their graves might be located.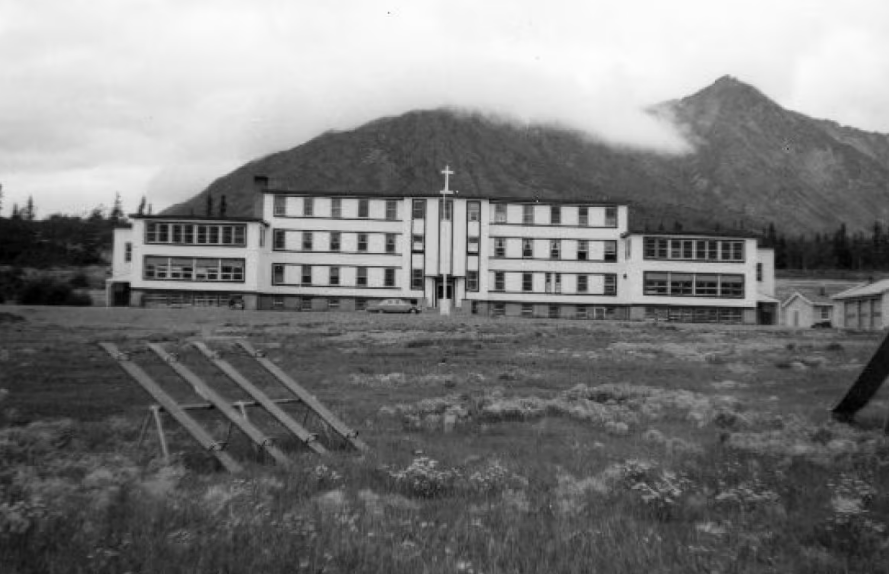 Adeline Webber chairs that group. She says the group has now hired B.C.-based company GeoScan to search for burial sites using ground-penetrating radar. Work is expected to begin when the snow is gone.
"We will finally get some answers to questions that we've had in our families; it'll help to bring some closure to some people," Webber told reporters at a news conference in Whitehorse Friday afternoon.
Maria Benoit, chief of the Carcross/Tagish First Nation, says she hopes locating and identifying these lost children will be the "final episode" of Chooutla school.
"I think it's going to give the community some rest," she said. "Hopefully … it'll bring some comfort to the people of the community."
James Allen attended Chooutla from 1954 to 1960. He says he wasn't able to have much of a childhood before he was taken from his family to Carcross. He described treatment from some of the supervisors there as "cruel." Students were rapped on the head with closed knuckles for misbehaving, he said, or forced to spend their Saturdays scrubbing rooms with a toothbrush.
"There was no nurturing, no love shown," he said. "Every night you'd hear somebody crying for their mother or their parents."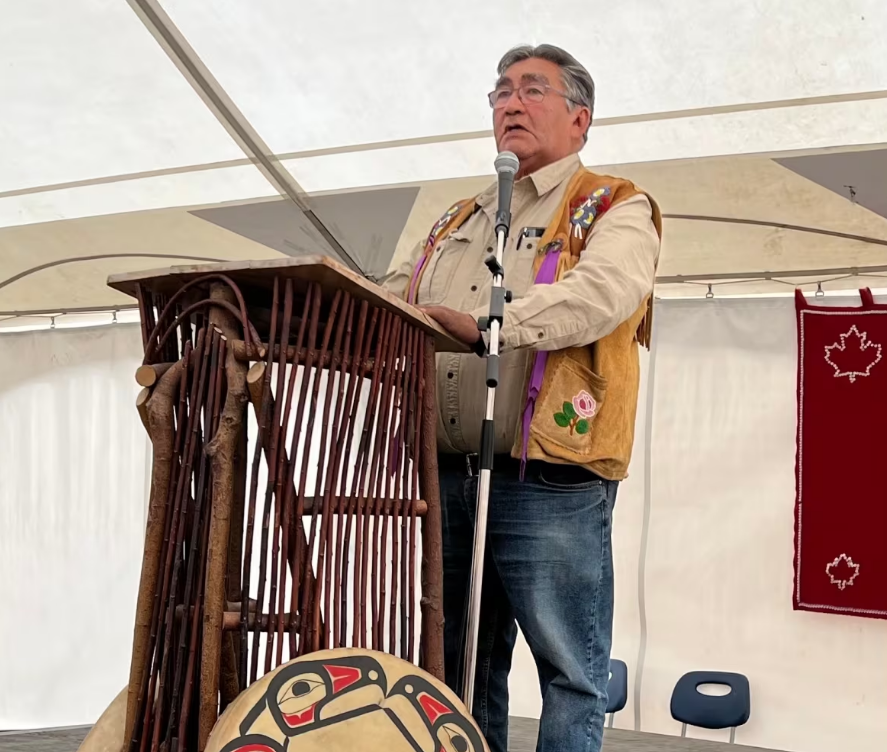 Allen said it took him years to recover from alcoholism that resulted from his experience at Chooutla.
He says he hopes the identities and communities of missing children are discovered and shared to bring closure to those still dealing with their time at the school, and the loss of community that came with it.
First ground search of many
The Carcross/Tagish First Nation plans to hold a ceremony when the Chooutla search project finishes this summer.
It will be the first of many such projects, Webber says.
She says researchers are sifting through archives to determine the identities of missing children from other former residential schools around the territory — located in Dawson City, Whitehorse and Shingle Point — as well as three former hostels that housed Indigenous students.
Webber said "terrible documentation" has made the work difficult.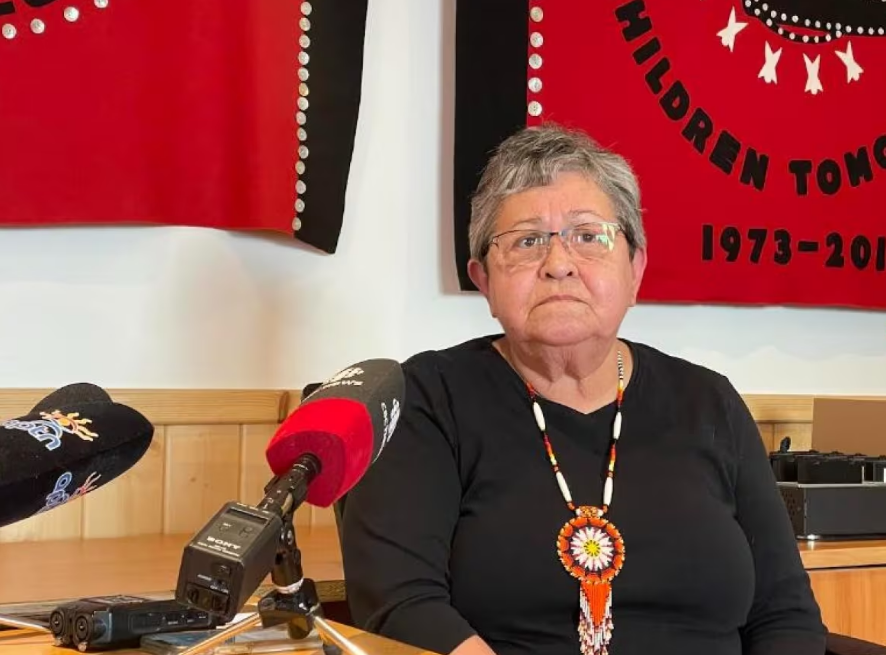 Ground searches at the other locations will start next year, she said, and could continue past 2025. Work outside Carcross will begin with the former Whitehorse Baptist School, which Webber attended.
Webber said she and her siblings went to four different residential schools between them.
"It's very personal to me," she said. "One of my brothers died at the Chooutla Residential School."
Albert Jackson died in 1942, but Webber said she only discovered the date of his death from a document she received in a group meeting.
Webber said the working group has representatives from most of the Yukon's First Nation communities. Part of its mission, she said, is to prepare and support people around the territory through any trauma that might resurface through this work.
The search for unmarked graves at former residential schools in the territory was first announced in June 2022. Research began late that summer, along with some preliminary groundwork, but nothing was discovered.
The federal government has committed $495,000 to the project, with the Yukon government contributing $595,000.
The Yukon working group formed in response to the 2021 discovery of 200 unmarked graves at a former residential school in Kamloops, B.C.
The group is currently looking to recruit and train more people to help research and interview former students of other Yukon residential schools in preparation for future ground searches.
Webber said the Catholic and Anglican churches have been cooperative with providing documentation from former residential schools they previously ran.
A report by Ethan Lang
Related stories from around the North:
Canada: Inuvialuit corp. declines Iqaluit papal invite, CBC News
Finland: Psychosocial support for Sami proposed ahead of Finland's Truth and Reconciliation Commission, Yle News
Greenland: Greenland, Denmark initiate investigation into past relations, Eye on the Arctic
Norway: Can cross-border cooperation help decolonize Sami-language education, Eye on the Arctic
Sweden: Sami in Sweden start work on structure of Truth and Reconciliation Commission, Eye on the Arctic
United States: Alaska reckons with missing data on murdered Indigenous women, Alaska Public Media