Listen
Canadians eat way too much salt say blood pressure experts meeting in Montreal, but they have raised the daily limit from 1,500 milligrams to 2,000 mg (about a teaspoon) of salt per day.  Currently, Canadians consume between 3,400mg and 4,000mg, 77% of it coming from processed foods.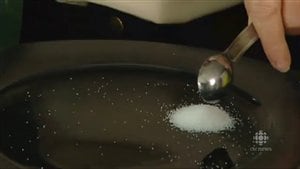 Few benefits of previous salt limit
"Over the last several years there have been many studies that have questioned the feasibility of individuals consuming 1,500 mg per day," says Manuel Arango, Director of Health Policy, Heart and Stroke Foundation of Canada. "As well there have been concerns expressed as to whether there are in fact any health benefits of consuming that low a level of sodium and whether there is any harm in consuming that low a level of sodium."
Too much salt can raise blood pressure which in turn puts a strain on the heart, arteries, kidney and brain. This can lead to heart attack, stroke, dementia and kidney disease. A review of the research indicates that limiting salt intake to 2,000 mg per day can significantly improve blood pressure.
New salt limit easier to implement, experts say
The new 2,000mg limit will make it easier for groups like the Heart and Stroke Foundation and Hypertension Canada to work with government and food manufacturers to try to reduce sodium levels in food, says Arango.
"We do know that it's not going to be easy to get down to the new level because there's a lot of work to do," says Arango. "The food industry has to make quite a few changes. We need government policy to change as well in order to facilitate these reductions.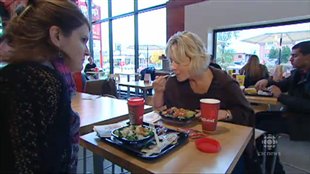 Eat less processed, restaurant food, recommend experts
"Consumers and individuals have a lot of work to do as well. They need to read the nutrition facts panel (on food packages), eat less processed food, cook from home more often, eat out less and increase their intake of fruit and vegetables."