She's a dedicated Girl Guide, but she's on a campaign to make a change in the international Guiding movement.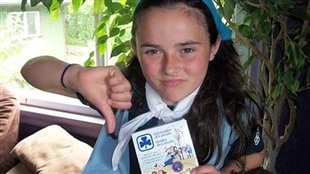 Nine-year-old Maya Fischer lives in Victoria, on Vancouver Island, British Columbia. Her mother is a guide leader, but they're  not taking part in the Guides annual major fund raising drive through selling Girl Guide Cookies.
The dedicated young Guide says the cookies contain genetically modified ingredients (GM) and she wants the Guides to insist that their cookies be made without GM products.
Most processed foods now contain GM ingredients- meaning the genetic structure has been physically altered by cutting genes from one species and pasting them into another. This is done to achieve a desired effect in the "gm" product such as faster growth than natural, or to resist insects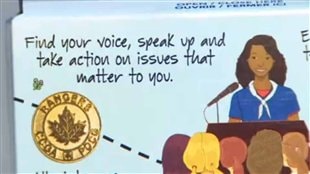 Maya Fischer has started an online petition to convince the Guides to change the cookies. She says she's living up to the Guides mission statement of healthy living, respect for the environment, and working toward a better world.
The Guides Council in BC told CBC news that switching to non-GM ingredients is unrealistic. They claim such a move would triple the cost of the cookies.
–      In Canada, companies are not required to indicate on labels that their products are genetically modified or contain GM ingredients,
–      In Europe such labeling laws have been in place for more than a decade
As of today, over 27,,000 people had signed the petition, which Maya says was inspired by a campaign in the USA.
Two young Girl Guides in Michigan, started a campaign in 2011 to get the Guides to stop using palm oil in their cookies. The girls learned that palm oil suppliers in Indonesia and Malaysia are destroying the rainforest and the habitat for Orangutans.  In this case, a Guides spokeswoman said the organization's  hands are tied because the two bakers they use, one of which is Kellogs- have no plans to change their recipe.
Maya's Girl Guide cookie petition