Canadian, Sandy Nelson chokes back tears as she talks about losing her long-term serving job in the western province of Saskatchewan to temporary foreign workers. Co-worker Shaunna Jennison-Yung is in the same situation.
Canadian employers have been allowed to hire temporary foreign workers since 2002, but only if there are no Canadian workers available to do the job. Foreign workers are tied to the employer who brought them into the country and would have to leave Canada if they lost their jobs. Foreign workers are understandably keen to please their employers.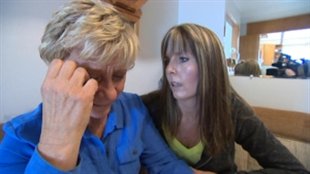 Staff discharged
Nelson wants to do the job she has been doing for 28 years at Brothers Classic Grill and Pizza. Instead she and all the staff got a letter in March saying that "due to changes in operations we are currently discharging all of our staff."
Since then, some of the workers were hired back, including two waitresses who are temporary foreign workers. But Nelson was permanently dismissed.
The owners of the restaurant say they are complying with the Temporary Foreign Workers Program.
Other cases of Canadians losing jobs
Several other similar cases have made headlines recently. Some bank employees were let go after training foreign workers who then took over their jobs as they were outsourced. And several McDonald's restaurant franchises in the western provinces of British Columbia and Alberta hired temporary foreign workers, displacing Canadians.
Employment Minister Jason Kenny's office issued a statement saying it is conducting an "urgent investigation" of the potential abuse of the Temporary foreign Workers Program.