Listen
One year after the fatal collapse of a clothing factory in Bangladesh, Canadians joined the international campaign for a safe and ethical garment industry by marking Fashion Revolution Day, which originated in the U.K . Consumers were asked to wear their clothes inside out to show their support for better connections and transparency across the fashion supply chain.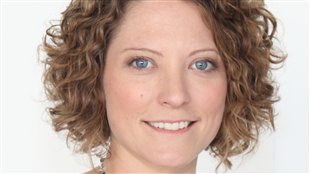 Participants were also asked to check the label on their garments and to use social media to contact the brand and ask where the clothes were produced and whether ethical standards were applied.
"Ask questions," advises Kelly Drennan founder of Fashion Takes Action, an organization dedicated to sustainability in the fashion industry that lead the campaign in Canada.
"You can continue to shop at your favourite retailer, but ask questions of the people who work there. 'Do you make anything here that's fair trade or that was made fairly' and even if they look at you like you're crazy and they say no, over time, if they hear consumers demanding that then they're going to catch on and hopefully make a change."