It was an exciting 103rd Grey Cup matchup between Canada's east and west Canadian Football League (CFL) champions. After the scoring went back and forth keeping fans on edge, the west's Edmonton Eskimos finally prevailed over the east's Ottawa Redblacks to take the cup. The final score 26-20 for the Eskimos.
However, the exposure once again brought the issue of sports clubs names back to the fore.
Some people and groups, including Inuit Tapiriit Kanatami president Natan Obed want the Edmonton team to change its name. Obed says the word "Eskimo" is outdated and derogatory.
Speaking to CBC he said,  " I don't think there's room for indigenous people to be used as sports mascots".  He adds, he does not believe anyone has done anything wrong in the past, but feels it's time for a dialogue on the name moving forward.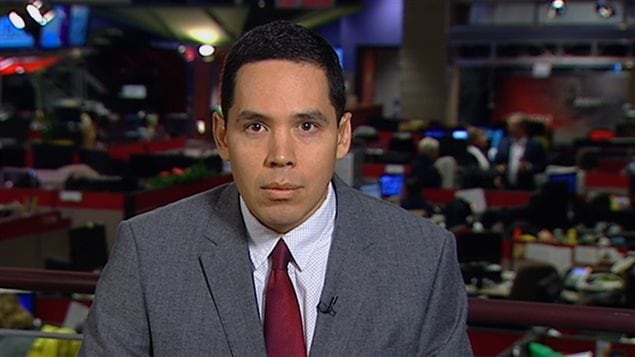 He says the name is a vestige of colonialism and a period when there were several things that were OK in society, but aren't anymore, " and this is one of them".
Various sources claime the word "eskimo" is a word from the Cree First Nation word meaning "people who eat raw meat", while another interpretation says it means "people who wear snowshoes".
The northern peoples of Canada have been formally calling themselves Inuit..the people, since about 1970, although American aboriginals in Alaska still use the word Eskimo.
The issue has sparked a interesting debate in online forums.  While some say the name is offensive to Inuit, several other people claiming to be Inuit say they have no problem with the name, and that the new ITK president should occupy himself with more important issues facing northern Inuit.
In 2014, the US Patent and Trademark office decided to revoke the trademarks of the Washington Redskins  football team of the American NFL, saying the name was "disparaging" to Native Americans.
Also in 2014, a junior football team in Ottawa, the Nepean Redskins, gave in to pressure  and a human rights complaint and changed their name. They are now known as the Ottawa Eagles.
David Ward played for the team in 1955. A lawyer, he fought a legal battle to use his Inuit name "Kaviaq". He is quoted by the Canadian Press saying he has no problem with the name. Speaking of those who want a name change he said ""I think we should take pride in that. I don't understand their argument."
Various teams have used the name Edmonton Eskimos as far back as 1895, while the Canadian Football Team was created only in 1945.
The club's mascots are a polar bear (Nanook) and an angry football (Punter).
Team officials said they have never had an official complaint about the name, but replied to CBC saying they would be willing to discuss the issue sometime after the Grey Cup which was on Sunday.
CBC story on Redskins-Eskimos (2014)