An annual survey of Canada's top 100 CEO's shows that by lunchtime on the first working day of the new year, they had already earned the equivalent of the yearly salary of the average Canadian worker.
The Canadian Centre for Policy Alternatives says that by lunchtime today, the CEO's on average had already pocketed $48,636 and that their average yearly remuneration is almost $9 million, or about 184 times that of the average full-time Canadian worker.
(The top Canadian CEO, John Chen of Blackberry, earned over $89 million in total compensation, while at number 100 on the list was Peter Blake, former CEO of Ritchie Bros Auctions, at $4.3 million)
There have long been suggestions that CEO's should be taxed more heavily to help pay for Canada's social programmes and other needs.
In response, the Montreal Economic Institute says that such studies cloud the issue, and that simply increasing taxes on CEO's is not the answer. Michel Kelly-Gagnon is president and CEO of the MEI.
Listen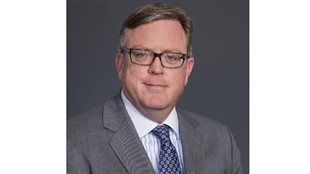 In a press release, Mr. Kelly-Gagnon says, "Dangling the prospect of being able to pay for a multitude of social programs just by excessively taxing the salaries of the CEOs of large corporations, as some do, is simply mistaken. It serves only to stoke people's envy, and contributes nothing constructive to serious discussions of public policy"
Kelly-Gagnon says even if you taxed 100% of  the CEO salaries it would amount to under a billion dollars, and the government of Canada would spends that in half a day, so it really would do little in terms of problem solving.
It's not a problem of revenues, it's a problem of spending Kelly-Gagnon
Although CEO pay levels have risen at twice the national average over the last five years, if that is a concern, it is an issue for shareholders to deal with. He says the public concern should not be about the rising CEO salaries compared to workers, but rather how to improve the conditions for average Canadians.
He says the idea of simply taxing CEO's to a greater extent deflects from a bigger concern, that of government spending. He says the argument should not be how to fund governments, but rather how to keep government spending under control. "It's not a problem of revenues, it's a problem of spending", he says.
Kelly-Gagnon says Canadian governments should consider implementing the approaches of some Scandinavian governments where some public services are being delivered more efficiently through the allowance of competition or private provision in the delivery of public services.