Eight out of ten Canadian provinces have civil forfeiture laws that allow police to seize property used to commit crimes or property that was acquired through criminal activity. But a new report says these laws have become "an abuse of power that treats innocent property owners worse than criminals."
Homes seized from innocent property owners
The report cites an on-going example where a couple are about to lose two properties they own and rented to people now suspected of breaking drug laws. They themselves have never been charged nor are they suspected of any crime.
"What I find especially outrageous, as if that weren't bad enough…is that a judge has already ordered those properties sold before the trial (of the tenants) has even taken place, which really surprised me," says Marni Soupcoff, executive director of the Canadian Constitution Foundation, a charity that defends Canadians' charter rights and freedoms.
Listen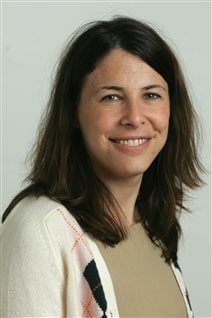 'A lower standard of proof' required
In Canada's criminal law, there is the presumption that a person is innocent until proven guilty. But because the properties are seized under civil law, there is not the same protection and property owners must spend a fortune in lawyers' fees to try to defend themselves.
"So if the police have someone they think has done a bad thing and they can't prove it in court—they just don't have enough evidence or maybe they did a search and it was an illegal search and they can't go to court with it—they can use civil forfeiture law as kind of a second chance with a lower standard of proof to get the person's property. And that just seems wrong. There shouldn't be a do-over option for the police."
Police must prove crimes, says report
Soupcoff says police should only be able to confiscate property of people who they can prove committed a crime. In addition, she says, police should have to show where the money or proceeds of the seizures went. In some provinces, they are supposed to help the victims of crime, but often they go to fund the programs, says Soupcoff.
The Canadian Constitution Foundation has compiled a report detailing what it calls a serious and growing problem with civil forfeiture in hopes of raising awareness and pressuring governments to end the abuses.