Governments around the world are blind to the injustices facing millions of girls, says Plan International Canada, and this international development agency has launched a campaign to change that. A report it released today says there are no credible statistics that show the challenges they face.
'Unique barriers' limit girls
"Girls across the world face unique barriers that prevent them from being seen and heard," says Nidhi Bansal, gender equality advisor with Plan International Canada.
"Millions of girls who bear the brunt of poverty, who are denied education, who are forced into marriage and are subjected to violence simply because they are young and female…remain invisible to their leaders and government simply because they are not counted and there is no credible data about their lives."
Listen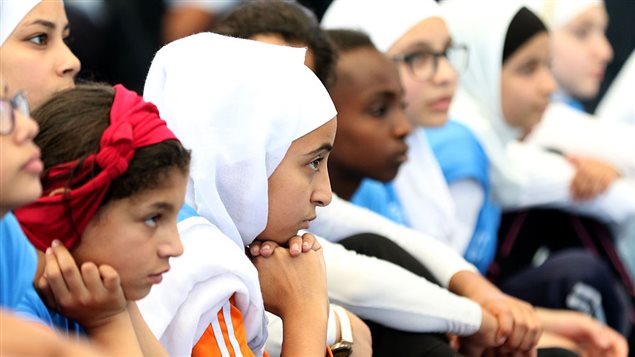 To counter that, the Counting the Invisible campaign will track the progress of women and girls over 15 years to provide information to leaders and policy makers around the world.
Girls will take on leaders' roles
A second campaign called Girls Belong Here will see 150 girls in 50 countries challenge leaders to let them take their places for one day. In Canada, girls will replace the ministers of finance, international development, and status of women as well as the ambassador to the United Nations and other leaders in the social sector.
"We hope to achieve through this campaign that the girls feel empowered to take the lead, but we also want the world to truly see that girls belong in these leadership roles," says Bansal. "We also hope that girls will build up their aspirations because seeing is believing and they will aspire to participate in critical decision-making spaces as they grow up.
Leaders to get 'a girl's point of view'
"For the leaders, we hope to see that they will be able to see a youth lens and a girl's viewpoint in critical decisions that they will make throughout the day."
These initiatives come in the run-up to the United Nations' International Day of the Girl Child on October 11. And they are part of the ongoing Because I am a Girl global initiative "to ensure that girls everywhere can learn, lead, decide and thrive."