This little invasive insect is a killer.  Originally from Asia, and arriving likely in wood shipping pallets in the U.S. around 2000, it was first reported in Canada in 2002. It has since been spreading and killing off vast numbers of stately ash trees.
However, current methods of combating the bug by cutting down trees, and theoretically its food supply, may not be the best idea.
Frithjof Lutscher (PhD) is a mathematics professor at the University of Ottawa and cross appointed to the Department of Biology.
Listen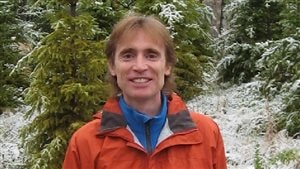 This destructive pest has now been reported to have spread through several U.S. states and well into Ontario and Quebec.
The insect lays eggs under the bark and the larvae then chew galleries through the trees vital area just under the bark. This "girdles" the tree, cutting that pathway preventing the transport of nutrients up and down the trunk, and the tree dies.
While it may sound to most of us that mathematics and the spread or movement of insects or other creatures don't go together, professor Lutscher points out that there have been many other mathematical studies which have done just that, going back to the 1930's.
In the case of the ash borer, the most common "treatment" is to cut down the stately ash trees in the theory that cuts off their food and breeding source and so reduces their numbers, slows their spread, and  perhaps gives time to get rid of them in other ways.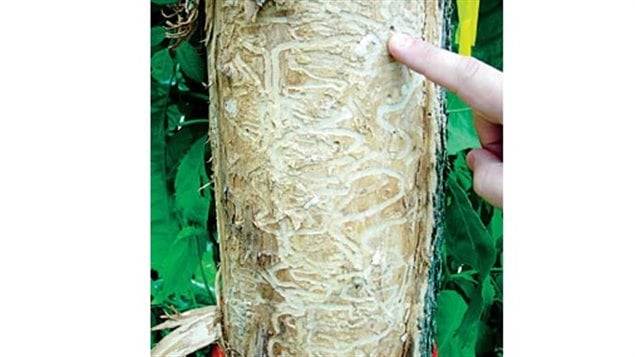 Lutscher's models show that thinning ash trees through cutting does not slow their advance, and in fact may speed it as they travel further to find an ash tree.
His calculations show the ash borer adjusts to the presence or lack of ash trees through this movement. He says his model shows that with fewer trees, the insects will hone in on the remaining trees and lay eggs there with the result that the overall number of ash borers does not decrease through the culling of trees.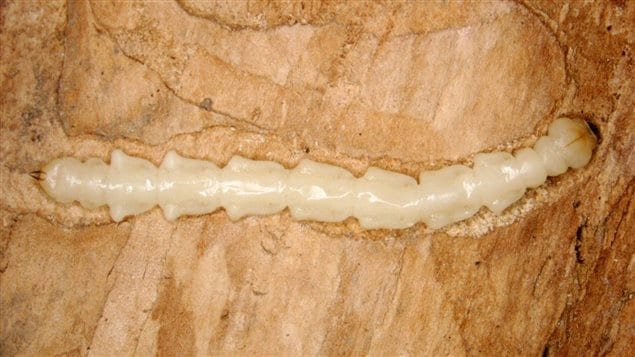 His model shows that with lots of resources (ash trees), the ash borer (on any invasive species) advance might, for example,  be only tens of metres a year, but with fewer trees it might be hundreds of metres per year.
He also points out that while an ash borer's flight movement, or advance if you will,  is relatively limited to perhaps less than a kilometre, that is not the only way they are spread.
Lutscher says human activity can spread them anywhere from dozens to hundreds of kilometres as people move wood, trees, pallets, boxes, firewood etc.  That, he says, is how the invasive insect got to North America in the first palce.
So he says, although it is more expensive and time consuming, it is perhaps the better long term solution to invest in "vaccinating" the trees with a solution known to kill the bugs but not harm the trees.