It is a huge gathering, and the first event of its kind in Canada. Thousands of indigenous elders from communities across the country are meeting to discuss issues of concern and share ideas.
One of the organizers of this event is Chief Rupert Meneen, chief of the Tallcree Tribal Government, and Grand Chief of The Treaty 8 First Nation of Alberta. I reached him on his mobile phone at the event in Edmonton, Alberta
Listen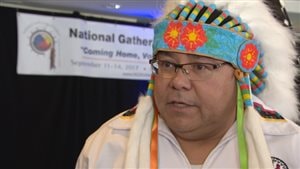 Chief Meneen says it's not just age that lifts one to the status of "elder" in indigenous societies, but rather a community recognized degree of wisdom and knowledge.
He says he organized the event as he noticed that elders were being consulted less and less, and involved in important matters whether on the community level, or even regional and national issues.
The gathering will discuss such topics as the federal government's controversial Missing and Murdered Indigenous Women inquiry, as well as issues like climate change, preserving indigenous languages and culture, and reconciliation with the federal government over past injustices such as the tragic century long "residential schools" issue.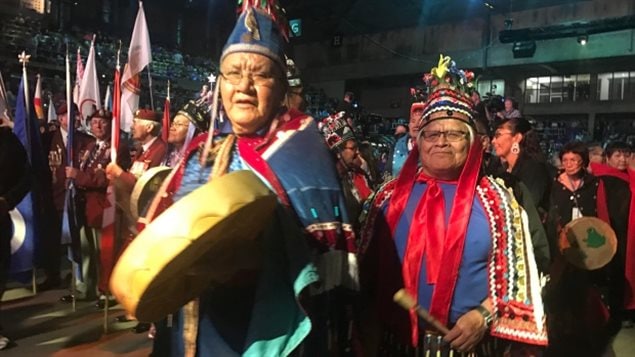 Chief Meneen says the gathering is not however intended to get into political issues, leaving that for the time being in the hands of the larger Assembly of First Nations (AFN).
He also says this is more of a "foundation" setting and "discovery" gathering, simply getting people together and developing organisational skills, and future directions.
Future events may also involve elders from indigenous groups in other countries.
He also points out there's a big social element to the gathering,simply getting elders across the country to meet and share stories, songs and jokes along with important issues discussions.
The event runs until Thursday this week.
Additional information,