In a global collaborative effort dozens of scientists combined their specific field knowledge to create a comprehensive data bank of global temperatures over the past 2000 years.
Jeannine-Marie St-Jacques (PhD) is a contributor to the project known as the PAGES2k Global 2,000 Year Multiproxy Database
She is an assistant professor in Concordia University's Department of Geography, Planning and Environment in Montreal
Listen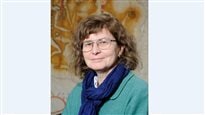 The project was three years in the making and involved 98 paleo-scientists from 22 countries each a specialist in their particular field of study. Together they have compiled the most comprehensive database of past global temperature records to date,
It contains almost 700 records from 648 locations around the world.
St-Jacques notes that instrumental measurements date back only about 150 years or so. Thus "proxy" records, or indirect sources of climate are used. These include information from trees, pollen, corals, glacier ice, lake and marine sediments, as well as documentary evidence.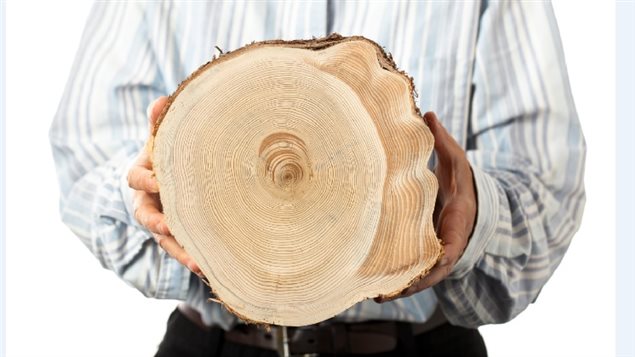 Compiled in this latest project, they form the largest body of climate records with the most reliable information gathered and readings in locations ranging from biweekly to 100 year or more intervals as part of the larger and longer term PAGES project and is in fact an updated version of the 2013 PAGES 2k database
"A 1 degree C global average increase is huge"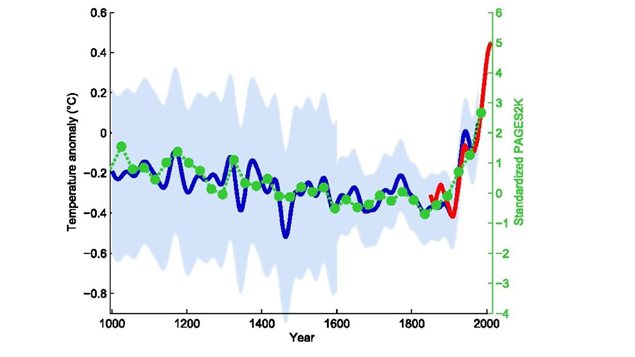 St Jacques says what this comprehensive database shows is the controversial "hockey stick" model of warming is still valid, as the Earth is warming, and rapidly. She notes that the average global temperature has increased by 1 degree Celsius. A 2-3 degree difference in Europe resulted in the little ice-age, while a 5-10 degree average difference resulted in much of the northern hemisphere being covered by ice kilometres thick.
She says various scientists involved in this  project are now working on filling in the gaps in regions around the world and adding new records to the database.
Related: