Two Canadian cabinet ministers are calling the United States' latest duties on Canadian softwood lumber "unfair, unwarranted and deeply troubling."
The U.S. Department of Commerce announced that most Canadian producers would pay countervailing and anti-dumping levy of 20.83 per cent, down from a preliminary figure of 26.75 per cent.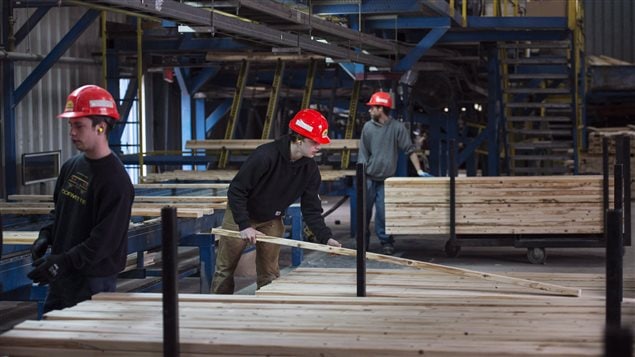 Duties harm Canadians and Americans, say ministers
Minister of Foreign Affairs Chrystia Freeland and Jim Carr, Minister of Natural Resources issued a statement urging the U.S. to rescind the duties "which harm workers and communities in Canada." It says the duties are also a tax on American middle class families who will have to pay more for homes, renovations and repairs. It adds that the tariffs are worsening the lumber supply problem in the U.S. and that home builders are being forced to look overseas to meet the demand.
Legal action threatened
The ministers are threatening legal action through the North American Free Trade Agreement and the World Trade Organization and say "we expect to prevail as we have in the past."
In a news release, lumber producers in the province of British Columbia vowed to "vigorously defend against the tariffs" and repeated their position that "these duties are unwarranted and this trade action is completely without merit."
A long and bitter trade dispute
The softwood lumber dispute is one of the longest and most bitter trade disputes between Canada and the United States having started in 1982.
In their statement, the ministers note that the forest industry sustains hundreds of thousands of good jobs, represents seven per cent of Canada's exports and contributes $22.3 billion to the country's GDP.