The still controversial effort to generate electrical power from what is claimed as the world's highest tides, is temporarily on a pause.
Cape Sharp Tidal Venture, a joint venture of several companies, had installed its first revised technology late last year after previous efforts were damaged by the force of the tides.
The first of two such planned turbines, each about the height of a five-storey building, was installed in the powerful currents of the Minas Passage in November last year.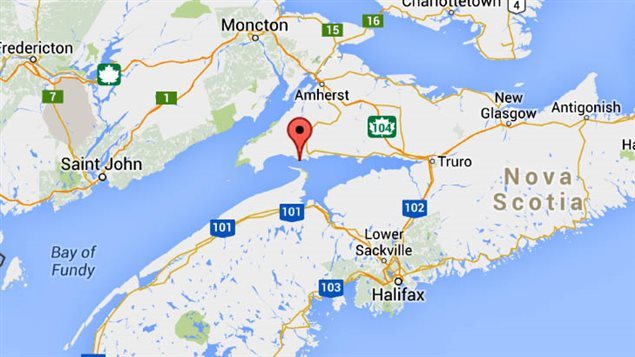 It was removed from the bottom of the Passage in June this year and transported to Saint John, New Brunswick for inspection and upgrades.
The company had planned to relocate the two-megawatt turbine to another area for short term hydrodynamic testing but that has been put on hold.
Plans were to install a second two-megawatt turbine in the Passage this year but that is now scheduled for early next year.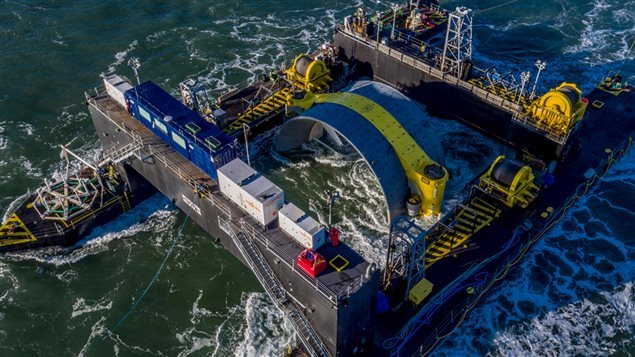 In a news release the company said "Part of the work we are doing, which is focused on improving efficiency and reliability, is taking a few weeks longer than we anticipated in our original timeline", and adding that with winter approaching they would wait until calmer and more predictable weather to install the turbine. They also said small delays are normal when developing demonstration projects like this.
In the meantime, the government of Nova Scotia has passed legislation allowing further testing of small generating turbines anywhere in the Bay of Fundy.
This will grant wide access to companies seeking to develop technologies capable of generating up to five megawatts of power. Devices generating over two megawatts will have to undergo full environmental review, while those under two megawatts will not.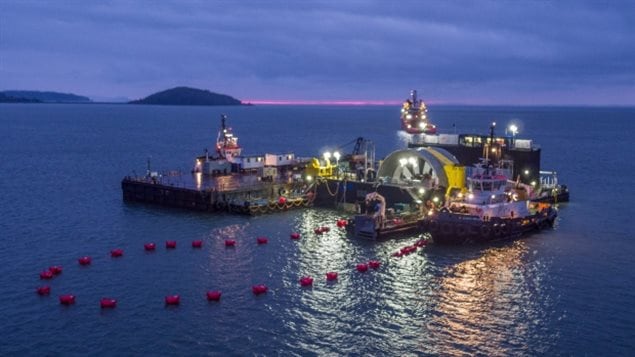 Energy Minister Geoff MacLellan said that doesn't give a free pass to projects. Quoted in the CBC he said, "Anything that's going to be considered, obviously the environmental assessment has to be spot on. We're not doing any damage to the environment just to develop tidal."
Fishermen in the bay are still opposed to such projects saying the effects are unknown and are not being monitored. They launched an unsuccessful effort to overturn provincial approval for the Cape Sharp project.
Additional information- sources