More Canadians are planning to attend ceremonies to honour fallen soldiers this year according to a public opinion survey commissioned by the non-profit group Historica Canada. It found that 29 per cent of respondents plan to attend a Remembrance Day ceremony and that is up three points from 2016.
Important milestones for Canada
This year marks the 100th anniversary of the battles of Vimy Ridge and Passchendaele and the 75th anniversary of Dieppe, battles of great significance believed to have transformed Canada and shaped its identity.
A greater number of respondents—35 per cent—said they plan to attend ceremonies in 2017 which will be the centenary of the First World War armistice.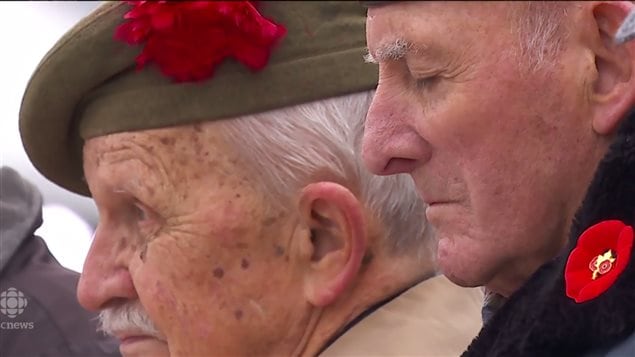 Important to honour all soldiers, say respondents
More than eight in ten respondents said it was important to attend Remembrance Day ceremonies now because of the declining number of Second World War veterans. At the same time, 94 per cent agree it is just as important to honour soldiers who have served in conflicts more recent than the First and Second World Wars.
Among the other findings, Historica Canada lists:
Half (49%) of Canadians have attended a Remembrance Day ceremony in the past by choice (in other words, not as part of a school assembly)
Nearly nine in ten (87%) agree that Remembrance Day is a time to reflect on the horrors of conflict.
A quarter of Canadians (26%) have visited the National War Memorial in Ottawa (+2 pts since 2016)
Two in ten (18%) have visited an overseas war memorial
When asked about the role Canada played in the D-Day invasion, just over half (54%) of Canadians can correctly identify Juno Beach as the landing place for Canadian forces.
See Remembrance Day Ceremony in Ottawa November 11, 2016 courtesy CBC.