Canadians, who pride themselves on riding out rough winters, are having their weather chops severely tested this week.
Much of the country is in the midst of a deep-freeze cold snap that Environment Canada says could go on for at least another week.
The government agency is issuing extreme cold warnings right across the country–warnings that mean Canadians face elevated risks to their health, such as frost bite and hypothermia.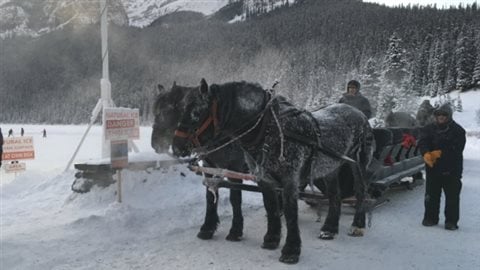 Meteorologist Alexandre Parent says the frigid chill is affecting the Prairies, Ontario and western Quebec and will spread into the Maritimes which–so far–have been spared from extreme cold warnings, though residents of Newfoundland and Labrador are getting blizzard warnings and Nova Scotia is still recovering from a wind storm on Christmas night.
Northern Ontario is being hit the hardest with temperatures expected to feel like -50 C with the wind chill in some places.
In parts of Quebec, the wind chill could make the temperature feel between -38 C and -42 C by Thursday morning.
Much of Alberta, Manitoba and all of Saskatchewan are doing little better. In Edmonton Wednesday, the temperature dropped to -27 C.
Parts of British Columbia are also feeling the ill effects of the cold.
Environment Canada warns the Yoho Park and Kootenay Park region could feel as low as -40 with the wind chill.
Environment Canada's Parent says that in terms of geographical distribution the current cold snap is quite exceptional for early winter, adding that what's also unusual is its duration.
With files from CP, CBC, Radio Canada