The beaver is Canada's national symbol and a survivor of the last ice-age. It once ranged all across Canada from east to west coast, up to the arctic, and as far south as the Gulf of Mexico. Massive hunting of the animal for its pelt severely reduced its numbers, and eliminated it in many areas, especially during the 1800's.
Now a University of Alberta professor who has been studying the re-introduction of beavers in the Elk Island National Park east of Edmonton says they can help mitigate environmental extremes of drought and flood.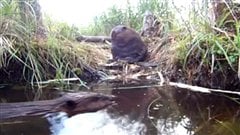 Glynnis Hood is a professor of Environmental Science. While studying weather data and beaver activity, she found that in the past several decades where beaver were re-introduced, extremes of drought and flood experienced elsewhere were greatly mitigated. "They're really hydrological engineers," professor Hood told reporters. "Everything they do is about maximizing water."
She says their deep water pools and interconnecting channels greatly help in maintaining water during dry periods, and reducing flooding during wet periods.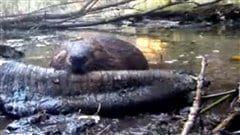 She also found that the presence of beavers is hugely beneficial to migrating waterfowl by creating open water in ponds in early spring. Active beaver ponds had open water between 1 to 2 weeks earlier than elsewhere. This creates a more welcoming area to the birds to nest and find food which gives them an earlier start to raising young.
Professor Hood's work figures prominently in " The Beaver Whisperers", a documentary from filmmaker Jari Osborne that airs March 28 on CBC's The Nature of Things.
(mm with files from CBC. TorStar, U of Alberta)