Listen
There are a number of superlatives and firsts associated with this new experiment
It's being labelled as the biggest experiment in the world towards improving health-care quality.  It's also being evaluated by Thomas Rotter who holds the University of Saskatchewan research Chair in Health Quality Improvement Science, the first of its kind in Canada.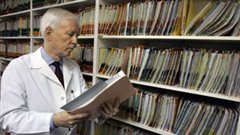 The experiment in improving health care is also unique in that it's based on the concept of "Lean" productivity.   This term was itself derived from the automaker Toyota, and their Toyota Production System, also called Toyota Management System which helped build the automaker from its small roots to the powerhouse automaker it is today.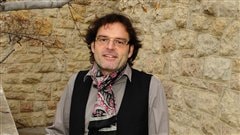 While it may be difficult at first to imagine the relationship between making cars and the health care system, the feeling is the basic concepts should work in any large system. Those concepts include reducing waste of time, energy, and materials,  seeking greater cooperation and integration among teams and empowering individuals and teams to seek solutions at their level, and continually identifying problem areas and seek solutions through actual research instead of using pre-existing or "standard" solutions.
In 2012 Dr Rotter was recruited to Saskatchewan from University of Maastricht in the Netherlands, where he gained a reputation for his work by helping two major hospitals – one in the Netherlands and one in Germany – co-ordinate efforts to improve health-care delivery.
In efforts to improve health-care, Dr Rotter has said, "Research shows it takes 17 years to transfer the available evidence from research to the bedside, to the patient," he said. "That's unacceptable. That's far too long."
In terms of the "Lean" approach, he also said, there are many ways to create improvements, not only Lean, but that,  "Lean is very progressive with a very broad focus."
He notes that the development of the new Lean philosophy is still in its early stages and is presently examining the process to see if the Saskatchewan Lean initiative experiment is working.
He explained that while there are intriguing case studies, there are little hard data on how – or if – processes like Lean contribute to health quality improvement.
RCI's Marc Montgomery contacted Dr Thomas Rotter at his office in the western city of Saskatoon