Canada currently has over 26,000 elected politicians involved in various levels of government. They range from 308 MP's (members of parliament), over 800 provincial and territorial politicians, and 25,000 municipal level officials.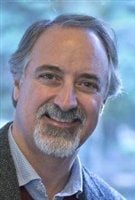 They may have backgrounds in law, or business, science, education, the military, of merely other just concerned citizens who have entered politics, but none have direct training in how be a politician and sound knowledge of what is required.
Yet they are entrusted with managing billions of dollars and creating laws which shape and direct the country.   Many have said they would have been, and would be, better public servants if they had had some previous training on the various aspects of being an elected official.
Now a University of British Columbia programme seeks to change that.
"We think world-wide, it's a first…there's nothing else like it" (Prof. M. Cameron)
Political Science professor Maxwell Cameron is the Director of UBC's Centre for the Study of Democratic Institutions. It is holding the first " Summer Institute for Future Legislators."
Listen
This summer will be the first session of what is planned to become a regular course, a proposed Model Parliament for Canada. The course is designed for anyone with thoughts of eventually entering political life, regardless of political affiliation or leanings.
It may very possibly be the first such training programme for future politicians, in the world.
The first session will feature several past politicians who will offer their knowledge and experience. This includes former federal leader of the Official Opposition, Preston Manning, former British Columbia Premier Mike Harcourt, former federal cabinet ministers Anne McLellan and Chuch Strahl, and former Speaker of the Ontario Legislature Steve Peters. Veteran journalists will also discuss dealing with media
Subjects to be discussed include : the Constitution, lawmaking, small office management, Parliamentary roles and procedures, lobbyists and interest groups, and many more.
In helping to develop this concept Professor Cameron says, "We think world-wide it's a first. I've talked o parliamentary experts who have worked in countries all over the world and there's nothing like it."
Dr Cameron also noted that ethics would be a big topic and discussed in the context of the many other separate aspects of the Summer Institute for Future Legislators
UBC Dept of Political Science/ Centre for the Study of Democratic Institutions