Listen
A Canadian judge has warned that the courts in his province of Ontario are increasingly "only open to the rich." Ontario Superior Court Justice D. M. Brown made the comment in a civil case launched by York University against a former assistant vice-president of the university alleging fraud of $1.2 million.
Lawyer's fees are so expensive that they have grown to hundreds of thousands of dollars in this case. Brown called that just one example of a national problem.
The chief justice of the Supreme Court of Canada also flagged the problem last February.  Beverley McLachlin told legal luminaries that the cost of justice is beyond the reach of many middle-class Canadians and that the justice system caters mostly to the very rich and the very poor (who are eligible for free legal aid.)
Information is difficult to come by as is access to quick and timely assistance for parties to try to settle their differences out of court, said Melina Buckley, a Vancouver lawyer and chair of the Canadian Bar Association's committee on access to justice.
Once a case goes to court, lengthy delays and the complexity of court proceedings make it difficult and expensive for individuals to navigate or hire a lawyer to navigate the justice system for them, Buckley added.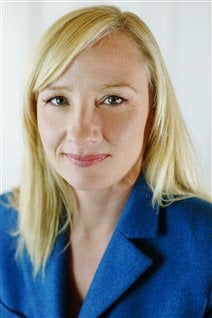 "The net result is that people are losing out. People are walking away from very important legal rights. Legal problems tend to snowball when they're not addressed quickly so some of these issues turn into cascading problems," said Buckley.
"There are social and economic consequences to that including stress and health-related problems to the individuals who are in that situation and to some extent a loss of confidence in the way the system operates.
"You know we have a fabulous justice system in Canada," said Buckley. "It works very well in some ways but if people don't have…effective access to it then it's kind of pointless."
Report will suggest changes
The Committee on Access to Justice will table a report in August suggesting ways to improve the situation. One suggestion will be to provide continuous access to legal assistance help people deal with legal problems quickly.
Judges and other officers of the court need to take firm steps to shorten and simplify the procedures leading up to a trial, she adds. Integrating other forms of dispute settlement could help reduce the number of cases that actually go to trial.
Although there are concrete ideas for improving the system, Buckley says innovation in justice is underfunded and the legal system is "a bit change-averse." It will be a challenge to find ways to overcome those barriers she adds and for the system to be more open to what the public wants and expects from its justice system.
The chief justice is reported to have said denying citizens access to courtrooms can endanger democracy.