Much of Canada has had a cool and wet spring and early summer. Flooding in many areas has also left a vast number of standing pools of water, perfect breeding grounds for the nasty pests all across the country.  Now with a burst of warm weather, hatching of vast numbers is happening.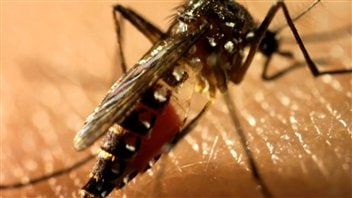 Saskatoon Saskatchewan reported a massive increase in the bugs this week.  Last week,  Parks Branch Manager Wayner Briant said five traps they set out captured 1,000 of them.  This week the traps captured 10,000.  Three were of the type which can transmit the West Nile virus, but they were not infected.
Mr Briant said, West Nile is not an issue right now, but the type of mosquito most likely to carry the virus is expected to start hatching soon.  Peak season for Culex tarsalis, a common carrier,  is in the last two weeks of July and the first two of August, he says.
Meanwhile in Winnipeg Manitoba, legendary for mosquitoes, the city has not yet begun its regular insecticide fogging practice. As of yesterday, numbers of the blood sucking bugs had not been high enough. Still , testing for West Nile is being carried out in the western province.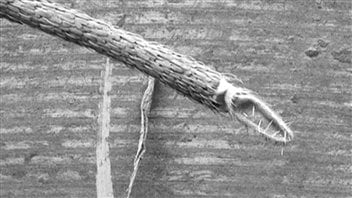 Dr. Margaret Fast is a Medical Officer of Health for Manitoba Health. She said ,"So far, we have found none that are affected," she said.
Meanwhile on the east coast in Nova Scotia, official are expecting an explosion of the bugs.  This is not only because of the perfect weather conditions, but also because of a deadly fungus killing off bats in large numbers.
Andrew Hebda, curator of zoology at the Museum of Natural History in Halifax says the "white nose" fungus could potentially wipe out bats in the province. It's estimated 90 per cent of little brown bats, northern long-eared bats and tri-coloured bats in Nova Scotia could be lost this year.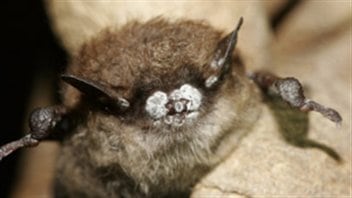 "A female bat who is feeding a youngster will eat half her weight in insects each night to produce milk, because of course they are mammals," said Hebda.
"If you extrapolate that over the population we think we have that means they are consuming each year a total of approximately 60 metric tons of insects and if you think about the weight of an insect that is a lot of insects."He says that's resulting in an immediate increase in mosquitoes and moths.  On a recent field trip he said he encountered clusters of moths but "no bats whatsoever, which is quite unusual there".
He also says without the bats, other biting insects which only produce one generation a season will also proliferate.  He says, "with respect to the black flies and the no-see-ums we should be seeing a big difference by next spring."