Listen
A ban on "sexual intimacy" among homosexuals is part of covenant students and staff must adhere to at a Christian university in western Canada that wants to create its own law school. Lawyers, including civil rights advocate Clayton Ruby, oppose accreditation of the law school at Trinity Western University saying it would create a "queer quota" for law schools across the country.
There are a total of 3,547 places for new law students in Canada. The proposed school at Trinity Western would add 60 places. Toronto lawyer Angela Chaisson says that would leave a smaller total number of places for gay applicants compared to those available for straight students.
Lawyer opposes "two-tiered system"
"We know the competition to get into law school is extremely, extremely tough," says Chaisson. "It should be based on the merits—grades, community involvement, your law school admission test scores, things of that nature." Because Trinity would effectively bar homosexual students she says, creation of a law school there would result in "a two-tiered system."
The covenant that Trinity students and staff must uphold says they may not lie, cheat or steal, or engage in "sexual intimacy that violates the sacredness of marriage between a man and a woman."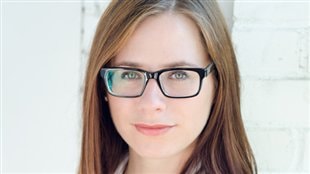 Chaisson concludes "Trinity Western doesn't want to accept people on the merits like every other law school in Canada. They want to exclude people based on sexual orientation, which of course would not be acceptable if they were excluding people on the basis of gender, skin colour, racialization. And it's not acceptable on sexual orientation either."
The Federation of Law Societies of Canada is studying the controversy and taking submissions from interested groups. It is also looking at the Canadian Charter of Rights and Freedoms to see if the proposed law school would discriminate against the LGBT community in their careers.
Chaisson is urging gay rights advocates and the public to make their concerns known to the advisory committee studying the matter by writing letters, signing petitions and speaking out about them.
"Freedom of religion does not trump equality"
"We're not opposed to people practicing their religion. We're not opposed to religious schools," she says. "… For those who believe being gay is antithetical to Christianity, they are free to believe that, they're free to speak about it, they're free to pray about it. But we say that they cannot cross the line from belief into actual discrimination and exclusion of certain groups. Freedom of religion does not trump equality."
Read the statement from Trinity Western University.