Listen
Canada's privacy commissioner is investigating complaints that the giant telecommunications company Bell will soon start collecting detailed information about their customers' consumption habits. This could involve how they use the web and mobile devices, what they watch on TV, when they make phone calls and even where they are.
Bell informed customers it would begin collecting this information starting November16th in order to provide "relevant ads" to individual users. Customers have an option to opt out of having their personal data used for personalized ads but it seems the information will be tracked nonetheless. Bell says the data will not be linked with a customer's identity.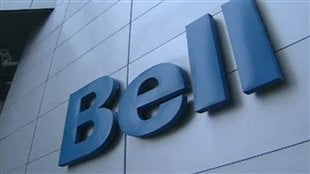 Data mining "highly problematic"—law professor
"I thought it was highly problematic," says Michael Geist, law professor at the University of Ottawa specializing in internet and e-commerce law. He notes the company is highly integrated and has almost eight million customers. He says Bell's data grab would exceed that of the large internet companies like Google.
"Certainly, I think, if many customers knew they were being tracked and that their information was being used this way would be left somewhat uncomfortable," says Geist. "But beyond that it feels as if it's almost an open invitation to law enforcement who can come to the company and, oftentimes without even a warrant, demand information on particular customers.
Concern law enforcement could use data
"And Bell is in a sense putting up the sign saying here is all the kind of data that we are collecting and using about these individuals. And the company does not have a policy that requires law enforcement to come back with a warrant when they request that information. So if it's a mere investigation the company may be willing to provide it without any further court oversight."
Opt in better than opt out option
Rather than obliging customers to opt out of receiving "relevant ads" the onus should be on Bell to get customers to opt in, says Geist. They could be offered a discount on their bills or some other way of sharing in what he calls the economic value of the data collection windfalls.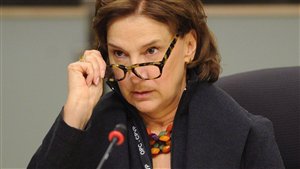 Privacy complaints made
Canada's privacy commissioner received several complaints about the Bell profiling and says she will investigate. She is mandated by Parliament to advocate for the privacy rights of Canadians which are guaranteed by law.
Other telecom companies are no doubt watching the Bell situation, says Geist, and he thinks they are likely to engage is the same kind of data mining if there is no fallout in Bell's case.