A recent study using new techniques has filled in some of the information gaps in global temperatures and predictions of warming, and counters claims that warming has levelled off.
The interdisciplinary team of computational scientist Kevin Cowtan of the University of York in England, and cryosphere specialist and PhD candidate Robert Way of Canada, say that using satellites they have filled in large areas of the earth not covered by observational monitoring.
This previous "gap" in data has always resulted in skewed and underestimated reports and projections of what is really happening.
Robert Way is at the University of Ottawa Department of Geography.
Listen
Observational data, on which climate records are based, covers only 84% of the planet and largely excludes the polar regions and parts of Africa
Two of the world's major climate recording agencies, are the Hadley Centre for the UK Meteorological Office and the Climate Research Unit, (HadCRUT) or the National Oceanic and Atmospheric Administration (NOAA) in the USA.
In collecting data, and making modelling predictions, these and other agencies calculate figures from collected data, but simply leave out those areas which where there are no meteorological stations.
This means there has been no data included in climate studies from large areas of the polar regions and in Africa, which is either left out of the math calculations for current and projected scenarios.
As Robert Way points out, a primary data source for the International Panel on Climate Change (IPCC) is the Hadley UK Met office which readily acknowledges the existence of these gaps and has long said their method may underestimate warming in the Polar Regions.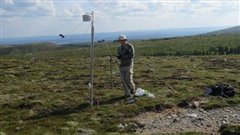 Reaearchers Cowtan and Way say their method was the first to use satellite data to fill in the large gaps in monitoring stations where there is no observational data available.
They verified their methodology by comparison to actual data from the Arctic buoys monitoring posts.
What they found was warming greater than previous estimates and that the additional data significantly reduced uncertainties. It also contradicts the oft-repeated claims that global warming has ceased in the last approximately 15 years.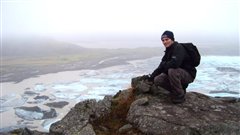 Climate experts point out that 15 years is too short a time to draw firm conclusions but is often cited by skeptics as showing that warming has stopped.
Way said the initial goal of the team's research was not to counter skeptic's claims, but that the research ended up doing just that.
Way says their hope now is that others examine their data and follow up to create even more accurate estimates of temperature change, and use their methodology to develop further improved techniques in climate research."
Website on HadCRUT coverage bias