Potential house buyers and house sellers are being faced with a new kind of scam.
A woman in the nation's capital, Ottawa,is selling her condo and listed it on two online sales lists.
She was later shocked to find an almost identical advert, with her photos, her description, the same address, but listed at half the price and with a different contact notice.
Police have said there is a well-known scam for home and apartment rentals which usually target people from far away cities or other countries, but that attempting to sell a house you don't own is rare.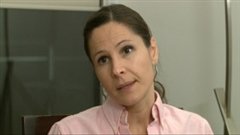 They say such scams involve people who want to get a really good deal, and a "seller" who is supposedly under financial or other pressure and so has to sell quickly at a low price.
A reporter from the public broadcaster CBC, found a similar "copycat" advert and a house again listed for less than half the real price.
He contacted the "seller" posing as a potential buyer to find out how the scam worked.
The seller said he couldn't meet the "buyer" as he was occupied in another city, but needed to sell quickly as he was under financial stress. He also said there were others interested, presumably to put some pressure on the "buyer/reporter"
He said a lawyer would contact the "buyer" with further details and gave an online address to a website of a Toronto Law firm specializing in real estate.
Subsequent checking with the Ontario Law Society showed the law firm did not exist and phone numbers listed on the website are inactive.
However, the "buyer" did receive official looking purchase documents and instructions to wire $12,000 to a bank account in Brampton Ontario to secure the purchase.
The bank account does exist, but its unclear if the holder is involved or unwitting accomplice.
Police say they have been unable to track the internet service provider, suggesting it may not even be based in Canada.
Ottawa police Sgt Mike Noonan says with a money wire service, once the money leaves Canada, it can be retrieved by people anywhere in the world.
The CBC reporter repeated tried to meet with the alleged seller or his lawyer to close the deal in person but was always met with excuses as to why they couldn't meet.
After a week of emails, texts and phone calls back and forth the reporter revealed himself to the scammer and communication ceased immediately.
It's not known if anyone has been duped yet by this scam, but Sgt Noonan says buyer should always be wary of any kind of deal that seems to good to be true. Other clues to raise alarms is when the "alleged" seller can't meet with you, or meet you in the property.
Ottaw apolice Sgt Noonan also advised home sellers to be on the lookout for duplicate adverts.
The Ottawa police website says "Unknown suspects are duplicating genuine online postings of area properties at a drastically reduced asking price. To date, phony ads have been posted on "Kijiji" and "For Sale By Owner.ca". The suspect(s) represent themselves as agents for the property and provide a contact telephone number or e-mail to the public.  It appears the suspect(s) are attempting to convince interested buyers to provide a "deposit". In some cases the suspect has actually contacted the genuine sellers indicating they have clients interested in the property."
As for the Ottawa condo owner, she feels the duplicate advert has hurt her chances of legitimately selling her property.