Listen
Canadian international affairs expert David Carment is concerned about the future of Canada's foreign policy and its diplomatic service.
In an editorial this week in Embassy Magazine provocatively titled "Why Twitter diplomacy won't lead to better foreign policy" he voices concerns about the use of Twitter and the Internet for foreign policy goals, and calls for a two-way exchange that allows for a wide range of inputs into the foreign service.
He also misses a time when he and his students could interact with desk officers at Canada's Foreign Affairs Ministry.
RCI's Wojtek Gwiazda spoke to David Carment about the article and his concerns. Carment is a professor of international affairs at Carleton University's Norman Paterson School of International Affairs, the editor of the Canadian Foreign Policy Journal, and a fellow of the Canadian Defence and Foreign Affairs Institute (CDFAI).
Listen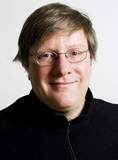 More information:
Embassy Magazine/David Carment – Why Twitter diplomacy won't lead to better foreign policy – here
Foreign Affairs, Trade and Development Canada website – www.international.gc.ca
Foreign Affairs twitter account – @DFATDCanada
David Carment information – here
David Carment on Twitter – @cdnfp