A 94 year-old woman from West Vancouver credits staying active with her longevity and good health, and she is the subject of a new book.  Olga Kotelko took up running at the age of 77. She now partakes of a pool fitness class three times a week, bowls, gardens, lifts weights at the gym and trains for track-and-field competitions including 100-metre races, javelin and shot put.
Kotelko grew up on a farm where she had to do chores and walk two miles to and from school. She decided to stay active and says, ""I chose to be a young at heart athlete rather than an old woman. And I love doing what I'm doing, so there's no reason to stop."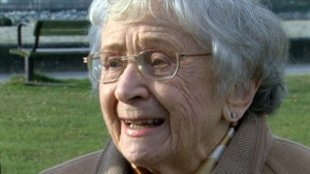 Facing challenges, pushing through difficulties
Author Bruce Grierson is spent more than a year studying Kotelko's physiology and diet to find out more about her longevity. He published his findings in a book called What Makes Olga Run?
"A lot of it just comes from bearing down and just pushing through manageable difficulties, not something that's so dire that it overwhelms us, but something difficult that we overcome. And Olga's whole life is a testament to facing challenges and conquering them and gaining confidence from that and incrementally taking on more and more," said Grierson.
Life expectancy in Canada may decline
The average life expectancy for a Canadian man is 78.8 years and for a woman, 83.3. Public health officials are concerned Canadians will die younger given the high rates of obesity and sedentary behaviour.