Listen
Inmates in Canada's federal institutions have the right to go to court to contest decisions affecting their detention and now, the highest court in the land has strengthened that right. The Supreme Court of Canada ruled last Thursday that the ancient tradition of habeas corpus means inmates must get a quick and detailed hearing before a judge if they think their rights are being violated.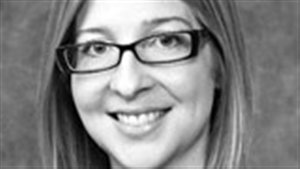 Prisoners can contest transfers, segregation
Prisoners may, for example, contest their transfer to a higher security prison or their placement in segregated cells. "At the heart of this case is…liberty," said Joana Thackeray, co-counsel for the B.C. Civil Liberties Association which was an intervener in the case. "Obviously when a person is in prison their liberty is already constricted but what the courts referred to here… (is that) you still have residual liberties within a prison."
Government lawyers argued that prisoners with a complaint should submit it to a prison grievance process and then ask for a review from a Federal court which could take months or years. The Supreme Court disagreed saying prisoners could directly challenge decisions to provincial superior courts which take a maximum of six days.
Second decision to affirm prisoners' constitutional rights
This decision came one day after another one which overturned the Canadian government's effort to eliminate early parole eligibility for prisoners already serving their sentences.
"It was interesting what the court heard," said Thackeray. "…both of them were really prison law cases and cases about rights of prisoners and once you're behind the walls of a prison what charter rights (Canadian Charter of Rights and Freedoms) do you have. And I think in both of the cases the court said 'Your rights don't stop at prison walls and that all Canadians certainly have a right to life, liberty and security of the person, and all Canadians includes Canadians in prisons.'"