The Governor General of Canada is marking Earth Day by asking all Canadians to "take action, to speak out and to foster change in favour of a more sustainable way of life—for the sake of humanity and all living things."
David Johnston is the first Canadian Governor General to issue a formal statement on Earth Day, although in 2007, then Gov. Gen. Michaëlle Jean signed her name to an Earth Day-themed blog post. In Canada, the so-called GG represents Queen Elizabeth who is the head of state, but it is a largely ceremonial position.
'Dire effects…on our environment'
"We must preserve the natural world in order to ensure our own survival," reads Johnson's message. "The time has come when we can no longer progress with blinders on, ignoring the dire effects we have on our environment."
The message comes on the heels of dire warnings on the impact of climate change from scientists on the International Panel on Climate Change.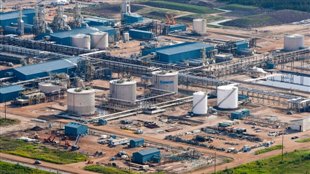 Canada's record criticized
Since taking office in 2006, the current Conservative government has come under frequent fire from environmental groups and the opposition over decisions to pull out of the Kyoto Protocol and to dismantle the National Round Table on the Environment and the Economy, the gutting of the Navigable Waters Act and delays in introducing promised emissions regulations for the oil and gas industry, although it has delivered tighter regulations for vehicles.
The Canadian government's own reports show it is not on track to meet its own watered-down target for emissions reductions by 2020.