Listen
Ask someone whether they are right-handed or left-handed and they will usually answer definitively one way or another, but a new study indicates that half of the lefties actually perform tasks equally well with both hands.
Those ambidextrous subjects are also the quickest at performing tasks that require both hands such as typing or tying shoe laces. Further study indicated they are the quickest at transferring information from one side of the brain to the other.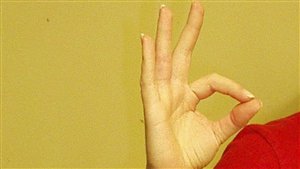 'An amazing find'
"This was an amazing finding in our study. We were not expecting to find such differences," says François Tremblay, professor of rehabilitation sciences at the University of Ottawa.
This study used several ways to learn about the subjects' handedness including questionnaires, asking them to perform tasks, and non-invasive brain stimulation. Researchers concluded that it is more accurate to rank handedness on a continuum. Rather than ranking people right or left-handed they can have differing degrees of handedness.
This information may eventually be used to help rehabilitate people who have had strokes or to treat hand pain.