Listen
The civil rights of Canadians are being violated by surveillance of legitimate and even mundane demonstrations and gatherings, charge opposition members of Parliament. Civil groups too have expressed concern about reports the department of public safety has been asked to keep a list of all known demonstrations, and that even prayer ceremonies, fundraisers are being watched.
Protest is a democratic right
"We hope we live in a democracy," says Brent Patterson, political director of the Council of Canadians, a non-profit dedicated to social action. "A democracy really isn't just about voting every four or five years. It's about public participation, it's about expressing concerns, it's about being able to comment on government policies. That involves public forums…protests…rallies, all of which is part of a well-functioning democracy.
"So we're absolutely concerned that the government of Stephen Harper feels some need to monitor this, to have surveillance of these activities, in essence to criminalize something that is essential to a democratic society," says Patterson.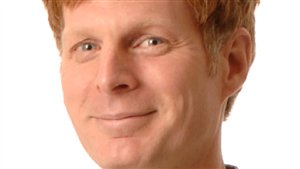 Government not addressing concerns, says activist
Peaceful protests can suddenly turn violent, said a parliamentary secretary to the public safety minister in defence of the monitoring activities. Patterson says it is not legitimate for the government to paint all gatherings with the same brush. He adds that if there is violence it is because the government has not listened to or addressed the real concerns of people.
Information shared with industry
Patterson also worries about reports that a special unit of the national police, the RCMP, was mandated to gather information on protests by aboriginal groups, and that the National Energy Board coordinated the gathering of intelligence on opponents of fracking and of oil sands projects in western Canada. Patterson finds it outrageous that the RCMP appears to be sharing information it gathers with industry.
"We would be asking the government to have a look at why the national police force would be sharing information about citizens exercising their democratic rights to corporations who are plundering the earth really, including water, and taking us to the brink of climate catastrophe."