Britain's ambassador to the U.S. says authorities are close to identifying the English-accented militant in a video of the murder of U.S. journalist James Foley. British newspapers reported that investigators are looking at several British jihadi including Abdel-Majed Abdel Bary, a former rapper from London.
He is the son of Abdel Abdul Bary, an Egyptian who was extradited from Britain to the U.S. in 2012 to face terrorism charges. The elder Bary is thought to be an al-Qaeda operative linked to the bombings of the U.S. embassies in Kenya and Tanzania in 1998.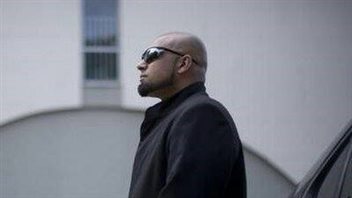 'We will find you'
British authorities have gone to great lengths to try to identify the masked militant in the Foley video, analysing visual and voice data. They would like to find him and bring him to justice. "It is a deterrent," says Mubin Shaikh, a former counter terrorism agent in Canada, and now a doctoral candidate studying radicalization. "It is to indicate that 'we will find you and we will try to get you.'"
British officials estimate that up to 500 Britons have gone to join Muslim militants in Syria. Canadian authorities know many have left Canada to go fight as well. Shaikh sees several reason for this. Among them, is what he calls a deviant form of Islamic interpretation on the part of ISIS fighters. "This is a group that kills more Muslims than non-Muslims. It's a group that even al-Qaeda doesn't even want to be associated with."
The movement gains traction on foreign policy, says Shaikh, and initiatives like the war in Iraq.
'A sense of purpose, a sense of belonging'
Add to that the psychology of young men living in western societies who may feel conflicted and uncertain about their own identities. They are told that if they convert to Islam, all their sins will be forgiven, says Shaikh.
"For those who are relative nobodies back home, they're given membership in a group that purports to be an elite group. So (they get) a sense of purpose, a sense of belonging, a sense of importance. These are the kinds of things that we see."