Canadian doctors and researchers have made an historic breakthrough in fighting a a pernicious auto-immune disease that turns people in living statues.
The disease, known as"Stiff Person Syndrome," is marked by muscle rigidity, spasms, frequent falls and a "tin soldier's gait." It affects about in one million people.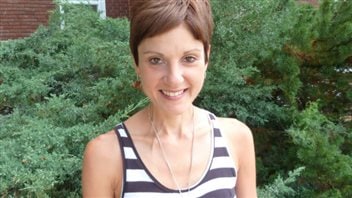 A team led by Dr. Harry Atkins at the Ottawa Hospital Research Institute used stem cells from a patient's body to successfully treat the rare neurological disease.
The team published case studies of their first two transplants in the prominent Journal of the American Medical Association on Monday.
The team describes how it took stem cells from patients' bone marrow and then put them on heavy rounds of chemotherapy to rid their bodies of diseased immune system cells. The purified stem cells were then re-injected to rebuild the patients' immune systems.
Both patients are now in remission.
Dr. Atkins says the treatment cannot yet be declared a cure and more research and patients are needed.
One of the patients who received the treatment is Tina Ceroni. She spoke to RCI from her home in Toronto.
Listen