Canada's "temporary foreign workers" programme, is again coming under fire, this time for industrial safety reasons.
The TFW programme was designed to let businesses bring in workers from other countries to fill jobs on a temporary basis, when no qualified Canadian workers could be found.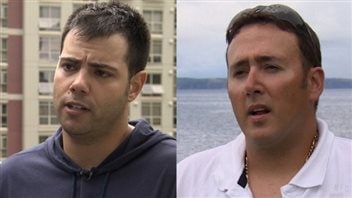 The programme has come under heavy criticism in the last few years on a number of fronts. There have been many allegations for example of abuse by business and industry for such things as bringing in foreigners to avoid paying Canadian wage scales,  hiring foreigners to the exclusion of qualified Canadians, and much more.
Construction is always dangerous work, but in this latest allegation, two workers building a new processing plant in the oil sands region of Alberta say unqualified foreign workers are dangerous and a deadly accident is sure to result.
Leslie Jenkins was a supervisor at the Husky Sunrise plant being built about 60 km north of the city of Fort McMurray, Alberta. He quit in frustration recently saying the foreign workers are unqualified, leading to potentially dangerous work, and can't communicate in English with other workers which leads to a number of other dangerous situations.
He told CBC news, "When you bring in a bunch of workers who are unqualified to do this job it's only a matter of time before you kill someone".
Journeyman ironworker Johnny Demosten is still working at the site and also told CBC that many of the foreign workers don't know crane hand signals and other safety precautions.  "If they are journeymen, they are supposed to know the signals. It's pretty dangerous."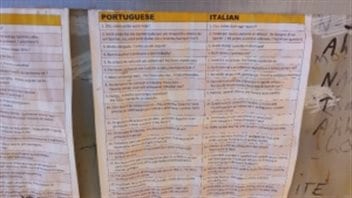 In one example they mentioned a case where a foreign worker began heating up a frozen propane tank with a blow torch until other horrified workers stopped him. Demosten says, "That would probably have killed him and hurt people around him. That's the kind of things these people are doing".
Both men say many qualified Canadians are being passed over for employment as workers from several European countries are brought in. Demosten says he submitted many resumes of qualified Canadians, but most were ignored even as crews of foreigners from Italy, Portugal, Poland and elsewhere were being brought in.
Ryan Slade is a journeyman electrician contracted last year by Husky as an on-site quality-control inspector. "The errors on that site are repetitive and consistent. Mistakes made over and over,"   He said he reported numerous serious concerns about safety and poor workmanship, until, he said, managers told him to stop.
Jennings says, "These workers, in my opinion — because I worked with them side by side — they are not at the same level as a Canadian journeyman. Not even close." He says of the supposedly skilled tradesmen, ""Probably 75 per cent of [foreign] ironworkers on site were only at the level of a labourer."
Most of the foreign workers arrive without Canadian-standard, certification but are allowed to work for a year before taking the certification test.  Jennings says, even after a year, most fail the test, but are allowed to keep working and re-take the test at a later date.
The company denies these claims saying it's safety record is as good or better than industry standards.
"We continue to make safety a priority at the Sunrise site, with continued focus on safety awareness and training of all our workers," said Saipem spokesperson Erika Mandraffino, in an email to the CBC from Italy.
"We strongly refute any and all claims of any correlation between any alleged safety violations and any group of workers that we have at the project site.
Canada's Immigration Minister says it's looking into the allegations and may order some of the workers may be sent back if it finds that there was misrepresentation by the company.
There are currently 344 foreign workers at the site, working as labourers and in skilled trades. They were hired by the Italian firm Saipem which is contracted to build the multi-million dollar plant.
The Husky Sunrise plant is behind schedule and over-budget.
With files from CBC