The Canadian Association of University Teachers (CAUT) has taken the unusual step of asking universities and colleges to stop collaboration with China's "Confucius Institute".
David Robinson is the executive director of the CAUT.
Listen
The Confucious Institutes teach students Mandarin and in cultural aspects of China, but many say it's a way for China to exert "soft power" and influence public opinion.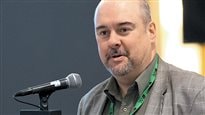 In a note on their website, the CAUT outgoing executive director, James Turk is quoted as saying, "In agreeing to host Confucius Institutes, Canadian universities and colleges are compromising their own integrity by allowing the Chinese Language Culture International to have a voice in a number of academic matters, such as curriculum, texts, and topics of class discussion.  He adds,
"Such interference is a fundamental violation of academic freedom." –
David Robinson notes that in the United States, the American Association of University Professors has already taken action similar to that of the CAUT expressing the same concerns.
Schools currently hosting Confucius Institutes include,
the British Columbia Institute of Technology (Burnaby, BC),
Brock University (St Catharines, Ont),
Carleton University (Ottawa, Ont),
Central College Collegiate High School (Toronto, Ont)
Dawson College (Montreal Qc),
University of Regina (Regina Sk),
University of Saskatchewan (Saskatoon, Sk)
Seneca College (Toronto, Ont),
St. Mary's University (Halifax, NS),
University of Waterloo. (Waterloo, Ont)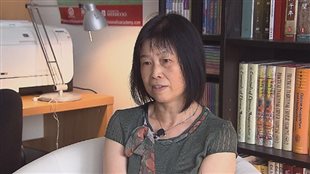 The University of Manitoba rejected proposals to host a Confucius Institute due to concerns about censorship, and McMaster University in Hamilton Ontario ended its agreement with the Confucius Institute this year following a human rights complaint over the Institute's alleged dicriminatory hiring practices against members of Falun Gong.
The Universite de Sherbrooke (Qc) decided to end its association at the end of 2013 saying the deal no longer met the university's international plans.
Meanwhile, also in Quebec, both Concordia and McGill (Quebec's English-language universities) said they have been approached by the Chinese government to start a Confucius program, but did not sign up for it.
McGill's Faculty of Arts said the proposal called for "too much external or attempted external control by Chinese government authorities."
Faculty Dean Christopher Manfredi said there were "not enough safeguards to ensure McGill's autonomy over its academic program and its principles of academic freedom."
Since it began in 2004, there are now some 320 such Confucius Institutes worldwide, funded by Hanban, a branch of China's education ministry.
There have been many allegations that the institutes act as propaganda tools that present Beijing's tightly controlled worldview for international consumption and  limit student discussion of Tibet, the Tiananmen Square massacre and treatment and conditions for ethnic and religious minorities in China.