Suicide is the second leading cause of death among Canadians between the ages of 15 and 34. Rates are higher in aboriginal communities. The World Health Organization estimates more than 800,000 people kill themselves every year and has named September 10th World Suicide Prevention Day.
Science is making progress in understanding suicide in hopes of trying to prevent it and one way is through brain imaging. Brain imaging is an avenue explored by Dr. Georg Northoff of the Institute of Mental Health Research at the University of Ottawa.
Listen
'Abnormal increase in neural activity'
"We observed in these patients that they show very often abnormally increase in neural activity in a certain set of regions right in the middle of the brain, right beneath your forehead," he says. "…that is also there even during the night, that probably you have sleepless nights, you have all these ruminating thoughts…your thoughts are continuously circulating, ruminating, and it's all about your own self, you're not worth it, you may have a feeling of hopelessness, and you are stuck in your own self. You have no ability to reach out to a different kind of self."
One way to counter this effect is to try to refocus a patient's attention and Northoff is a big proponent of physical activity. There is also new research on the use of a drug called ketamine which appears to curb the suicide impulse.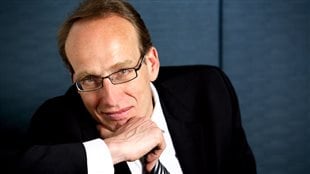 'Trouble imagining the future'
Patients with suicidal thoughts have trouble picturing or imagining the future, so they cannot see a time when they will not be depressed.  Northoff thinks there could be value in training them to look ahead and to find hope.
There are many factors that play in suicide including genetics, trauma, even culture, says Northoff, noting that Canada is a multicultural society with much complexity.  More research needs to be done to try to unravel the problem and find ways to cope with it.
Dr. Georg Northoff published two books this year called Unlocking the Brain (Oxford) and Minding the Brain (Palgrave)
If you are having suicidal thoughts, get help now. In Canada, call 911 and the operator can connect you with a crisis centre.