After 166 years of searching for Sir John Franklin's ships in the Arctic, one of the world's most enduring and puzzling maritime mysteries has been solved.
Or has it?
Ian MacLaren (PhD) is a professor of history and classics at the University of Alberta. He has a special interest in Arctic and northern history.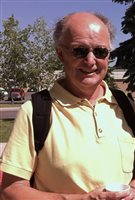 The announcement of the finding of one of the two ships, Erebus or Terror, this week is the culmination of several years of an exhaustive and expensive search by Canadian researchers and dedicated research vessels loaded with high-tech gear.
Prior to that there were at least 17 searches in the years following Franklin's disappearance.
These involved many ships of the Royal Navy, and some privately organized and funded searches.
Some of these ships were themselves trapped in Arctic ice and lost.
One such ship, the HMS Investigator, abandoned in 1853 after three years stuck in ice, was located in 2010 in eight to ten metres of of water near Banks Island.
Professor MacLaren notes that all these searches in fact helped to chart most of Canada's Arctic archipeligo, a previously completely unknown region, and as such is an important aspect of Canadian history.
The Franklin ship, (it remains to be determined which one) was eventually found where Inuit oral history said an abandoned ship had been locked in ice.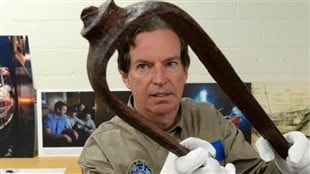 Professor MacLaren says that same oral history says that an Inuk may have inadvertently caused the sinking of one of the two ships.
That history relates that after the ships were abandoned, an Inuk went aboard one of them.
Out of curiosity,  he either drilled or otherwise punctured a hole in the hull, but did so below the waterline and the ship eventually sank.
The remaining ship apparently stayed afloat and drifted with ice sheet as it moved over various seasons and possibly years.
Thus he says, the second ship may be far away from the ship found this week.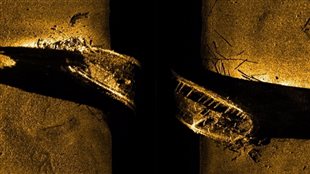 The location of that second ship remains part of the many unknowns, and itself could take many more years to find.
As to the enduring mystery of the how's and why's of the disastrous mission, Professor MacLaren says finding one of the ships is only the start of more investigations and research.
As Churchill said of the progress of the war in 1942 , "This is not the end. It is not even the beginning of the end. But it is, perhaps, the end of the beginning"