A group of executives is working to inform businesses about the advantages of hiring people with disabilities. Called SenseAbility, the group hopes to explode some myths that make employers reluctant to make such hires.
Former finance minister championed those with disabilities
The initiative was launched by the late Jim Flaherty, a minister of finance who himself had a son with disabilities. He set in motion many projects to help people including a special Disability Savings Plan and a $45-million fund to improve accessibility for the disabled.
In 2012, he asked a panel of business people to cross Canada and speak to employers to find out what were the barriers to hiring disabled people and to hear some of the success stories. Kathy Martin, now chair of Canadian Business SenseAbility was on that panel.
Listen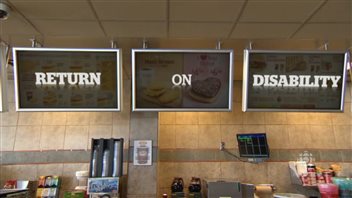 Good success 'in bottom line results'
"What was really interesting and what led us to Canadian Business SenseAbility is that there were some good success stories and that companies were actually more successful in their bottom line results when they blended a workforce including people with disabilities. And that's just not known amongst the average employer," she says.
One myth that Martin says exists is that people with disabilities do not perform at the same level. She found the opposite. "What we found is productivity increases…It takes a little bit longer to train someone to hit the required standard for the job, but once they're trained (they are) very, very rock solid.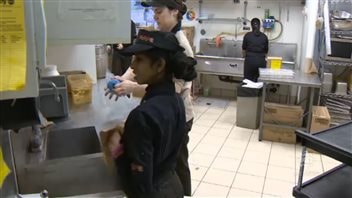 'You can't buy that'
"They get in, they do their job, they love it. We heard anecdotally many times from employers across Canada that they actually tell them that they have to go home because they are so engaged in what they're doing. You can't buy that."
Accomodation not found to be expensive
Another concern employers have is that it might be expensive to accommodate workers with disabilities. But Martin and other panellists found that most workers needed no accommodation and, of the few that did, the average cost was a one-time expenditure of $500.  That, she says, is more than made up by the increased productivity of workers with disabilities.
SensAbility plans to contact employers across the country to dispel the myths and explain the business advantages of hiring workers with disabilities.
The campaign could go some way in realizing Jim Flaherty's dream of improving life for those with disabilities.