We are learning more about how stress during pregnancy will have an affect upon the children.
A new study has been following the children of mothers who experienced the stress of a massive ice storm in Quebec in 1998, which left many stranded and without electricity, anywhere from a few days to a several weeks in some cases.    The research is called "Project Ice Storm"
Suzanne King (PhD) is the principal investigator of the study, she is a professor in the Department of Psychiatry, McGill University, and with  the Douglas Mental Health University Institute Research Center.
Listen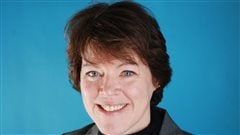 The research found a clear link with the stress of the event with changes to the DNA in "T" cells, a type of immune system cell, in their children, changes that may affect health later in life.
The study was published in the scientific journal PLOS One
What they found is that the mother's stress during pregnancy did not actually change the DNA of the child's T-cells, rather, it changed the degree  to which the genes might be expressed. This in turn has a bearing on the child's development.
This variation in DNA influence is called "methylation" and plays a role in how genes express themselves.
Professor King says it can be equated to an orchestra and a musical score, the orchestra and score (DNA) do not change, but in one interpretation (methylation) the horns will play a passage louder, and in another the strings will take the lead. Thus the music will sound slightly different, although neither the music or orchestra has changed.
With methylation, certain genetic traits will be more pronounced, others diminished.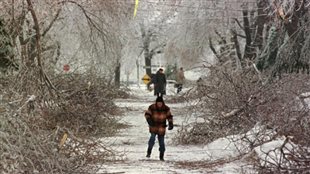 When blood samples of the subsequent children were taken at age 12 and 13, the research team found there was a direct correlation of the level of methylation of the DNA and the number of days the pregnant mother had been in a stressful situation during the ice storm.
The mother's objective stress exposure was transmitted to the foetus and is reflected in the changes to the epigenome of the children.
Although the direct health effects of these changes in genes related to immunity and sugar metabolism are harder to assess, there are indications that the children are at increased risk of obesity, and of developing other conditions like asthma, or diabetes.
Professor King says while there are many factors that can affect a foetus' development, this research might mean that for expectant, or about to be expectant mothers, they should try to avoid stress-causing situations when possible until after the baby is born, such as moving or changing jobs.
Suzanne King Lab (Douglas Institute) 
Stress in Pregnancy International Research Alliance (SPIRAL)  (includes-Project Ice Storm –Iowa Flood Study -Queensland Flood study)