French security officials are very concerned about mystery drone overflights of various nuclear power facilities in that country.
And there may be something similar happening in Canada.
A French government official told The Associated Press that authorities have counted about 15 drone flights over a half-dozen nuclear sites since October 1.
"Drone overflights are currently being carried out in a repeated and simultaneous manner over certain nuclear sites in our country," the prime minister's "general secretariat for defence and national security", known as SGDSN, said in a statement sent Monday to the AP. "The objective apparently sought by this type of organized provocation is to disrupt the chain of surveillance and protection at these sites," it said.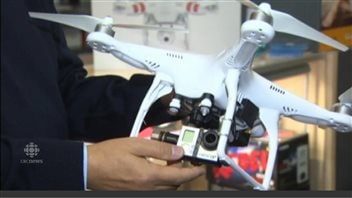 So far there are no leads as to who may be behind the flights, or why, but if caught and convicted, the people behind each violation could face up to $94,000 US in fines and/or a year in prison.   French authorities won't elaborate on their plans to deal with future drone overflights. Greenpeace France, an opponent of nuclear power, denies any involvement.
Meanwhile,  a similar incident may have occurred in the city of St John, New Brunswick near the Irving Oil refinery last week..
A resident says he saw a bright light fly over the city then swoop down over the refinery. He's not sure what it was, drone or UFO, but says it was like it knew he was filming it with his mobile phone.  He said it flew away, but then circled back and hovered nearby across the street as if watching he and his girlfriend through their window. He said it was rather creepy and both said they were very uneasy at the time and felt like it was an invasion of privacy.
There have been no answers as to what the object might have been.