Most people may not realize it but audio communication is vital for young birds to survive. Researchers in east coast Nova Scotia found that ambient noise can disrupt communication between adults and nestlings, putting the nestlings at risk
Andy Horn is a research adjunct at the Leonard Lab at Dalhousie University
Listen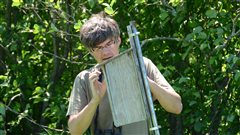 Baby birds, unable to fly, depend on their parents for food and protection. It is the vocal communication between them that signals both feeding and when they should crouch and keep quiet for protection from predators seeking to locate the nest.
The researchers found that ambient noise can disrupt that communication. This leaves the nestlings vulnerable to hunger and weakness, or to attracting predators.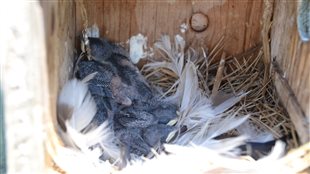 Led by Andrew Horn, the researchers suspected that the exaggerated begging calls may be more than just a display for attention but rather a needed expression to overcome background noise, natural or not,  even though the parent and nestlings are in such close proximity.
By playing white noise at a fairly low level, the researchers found that typical audible signals were being missed in a noticeable percentage of cases.
This also included for example, warning calls by parents.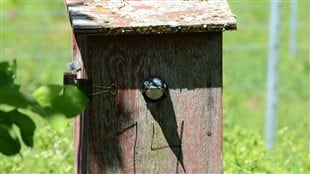 Normally a warning call would cause the nestlings to crouch and remain still in the nest whereas failure to hear the warning  may leave the chicks still moving and chirping, enabling the predator, crow or racoon for example,  to focus in on the sound and movement and find the nest.
Horn says that habitat loss is certainly a major reason for bird population decline.  While the researchers were studying swallows in this case, Horn says the noise and communication issue is very likely the same for all species of birds
He adds however that the noise from human activities, such as traffic, construction,  forestry, etc, can easily be seen as an additional source of stress on birds already being affected negatively by several other stressors and as such, another contributor to their declining numbers.
Although not all ambient noise comes from human activity, a busy highway or a new housing development is a more persistent source of noise than intermittent natural phenomena like wind and rain, Horn said
While "white noise" was used in this phase of the research, Horn says they will continue to study the effects of more specific man-made sounds.