The current Canadian government seems to be "at war" with the criminal justice system, says William Trudell, chair of the Canadian Council of Criminal Defence Lawyers. He says the government is changing the system to suit its tough-on-crime agenda.
Laws 'fundamentally changing the criminal justice system'
"There has been an enormous amount of legislation introduced by this government…" says Trudell. "The problem is we are getting legislation that is fundamentally changing the criminal justice system, most especially is the restriction of judges' discretion."
Listen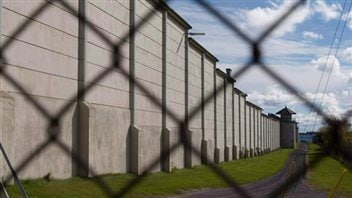 Mandatory minimum sentences are being written into laws which prevent judges from deciding cases on an individual basis, says Trudell. There are also restrictions on prosecutors which limit their ability to decide which cases to drop and which to pursue. And parole boards are now constrained in their decisions as well.
'Entirely preposterous…and simply political'
"There is some suggestion from this government that judges are too soft and (so are) the systems for the criminals. That's entirely preposterous and it's simply political," says Trudell.
Even the names put on legislation are designed to promote the government's political agenda, says Trudell, names like "Safe Streets and Communities Act" or "Protection of Communities and Exploited Persons Act" or "Protecting Canadians from Barbarous Cultural Practices."
"The labels, the messages the government sends even in the description of the legislation promotes a law and order campaign, feeds on fear," says Trudell.
Experts ignored
When legislation goes before committee and expert witnesses are called, Trudell says the current government doesn't listen to them. It ignores advice that the tough-on-crime measures are too expensive in terms of the number of jails we need, that they will bog down the court system, and that they go in a direction that has shown to be a failure and is being rejected in the United States and other western countries.
Criminal justice system 'a key to democracy'
"We have a prime minister who has publicly said that he wanted a certain type of judge. We have a minister calling someone a murderer when the trial is before the courts," he says. International jurists last July said the prime minister impugned the integrity of the head of the Supreme Court of Canada and asked him to apologize to her. He did not.
"There doesn't seem to be any respect for the criminal justice system, but it's the criminal justice system that is the key to democracy."