Three-quarters of Canadians think Canada "is a welcoming place for all ethnicities," according to an online public opinion poll conducted for the public broadcaster, CBC. However, responses were less positive when it got down to specifics, especially with regards to the economy. For example, 30 per cent of respondents think "immigrants take jobs from Canadians."
More than 20 per cent of Canada's population is foreign-born, according to government statistics. That gives it the highest proportion of foreign-born residents in the G8 group of industrialized countries.
Canadians like the idea of diversity
"Diversity is something that Canadians like," says Rachel Décoste, a community activist in Toronto. "But, as the notion of diversity gets closer and closer to home, their comfort level decreases.
Listen
"So they don't mind having a neighbour that's from a different ethnicity but marrying one, or voting for one, or dating one, all of a sudden the comfort level, according to this poll, is not quite as high.
"So I think we like diversity, we love to boast about it, but we don't necessarily want to live it in our homes," says Décoste.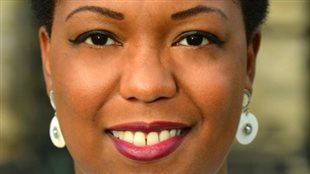 Regional differences
Attitudes varied across the regions. For example, the survey found that in the Atlantic provinces, 86 per cent said they would be comfortable if someone from a different ethnic background married their best friend. In the western Prairie provinces that number dropped to 71 per cent.
Attitudes towards aboriginal peoples appeared to be more negative than those toward people of different backgrounds in general.
Canadians acknowledge some discrimination
A majority recognized that ethnic minorities face some discrimination. "For me that was a bright spot in a way, because Canadians tend to deny some of these uncomfortable truths," says Décoste
"I find that this poll shows progress in our collective thinking—that maybe this multicultural mosaic that we love to boast about across the world, maybe it's not fair for everybody. Maybe we do have problems," she says.
Hope for the future
"And my hope, my sincere hope is that we progress from acknowledging that there's issues, to action in mediating those gaps."