Canadians eat too much salt, and while many chain restaurants have promised to reduce sodium levels in their foods, researchers found little overall change between 2010 and 2013.
Canadians eat much more salt than is safe
The high consumption of sodium has become an issue in the last three years. The government's health department says Canadians eat about 3,400 mg of salt every day. That's more than double what they need and by far exceeds the upper safe level Canada sets at 2,300mg and the World Health Organization sets at 2,000mg.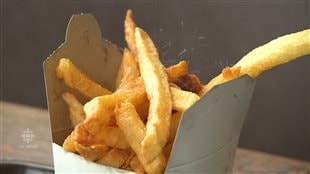 Too much salt can lead to high blood pressure which is a risk factor for heart disease and stroke, two of the three leading causes of death in Canada.
Canadians eat many restaurant meals
Manufacturers must list sodium in the ingredients of packaged foods sold in Canada, but restaurants are not under the same obligation. Canadians eat many meals out so researchers at the University of Toronto decided it was worthwhile to look at the menus of large restaurant chains to see if they were reducing sodium in their products.
Results 'pretty disappointing'
"Really, it was pretty disappointing that there was no overall change in sodium levels," said Mary L'Abbe, chair of nutritional sciences at the university and lead author of the study.
Listen
The study found that sodium levels changed in 30.1 per cent of foods, increased in 16.3 per cent and remained unchanged in 53.6 per cent. When the numbers were averaged out there were no changes.
Sodium levels at restaurants such as Subway, Pizza Hut, Taco Bell and Taco Time decreased by at least 20 per cent in more than 70 per cent of the foods surveyed. But large reductions in some foods were offset by increases in others.
In some restaurants, the sodium content in one food item alone, let alone a meal, exceeded the limit for an entire day.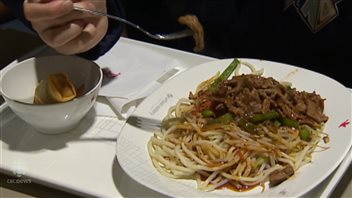 Restaurants that list sodium, tend to reduce it
One solution might be for government to oblige restaurants to provide nutrition information on the foods they serve, says L'Abbe. If the information is too long to list on menus, it could be provided on websites. She adds that where U.S. restaurants have had to list sodium information, some have lowered salt levels in the food they serve.
"(If) one company can lower the sodium in their French fries, why can't another company, and it gives us a lot more impetus to encourage them to produce healthier foods."