There have long been concerns about "media concentration", or the fact that a small number of companies control large media empires.
Until now there has been little actual study and analysis of the situation in Canada.
Dwayne Winseck is Professor at the School of Journalism and Communication, with a cross appointment at the Institute of Political Economy, Carleton University. He directed the  Canadian Media Concentration Research Project, a comprehensive analysis of the media ownership and control in this country.
Canada recently experienced a new round of media mergers and and acquisitions.  With this convergence, there's growing concern about a monopoly of ideas. Some argue increased ownership will limit opinions, sources, and the quality of information consumers recieve. Owners say it's the only way Canadian media outlets can survive in the new global economy, whether it be newspapers, radio and tv, or control of wireless networks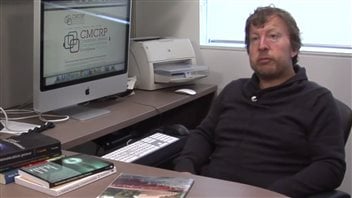 This new research effort focused on developing a comprehensive, long-term analysis of the media, internet and telecom industries in Canada with regard to competition and concentration trends from 1984 to 2013.
As the media landscape expanded with the arrival of new technologies and new platforms, the typical thought would be that competition would increase. The study found however, that the four major players in Canadian media, Shaw, Rogers, Bell and Quebecor (QMI), simply expanded their control.
The study found that while Canada did not have the highest level of media concentration of the 28 countries compared, vertical integration was the highest in that these companies controlled both the gathering and creation of information, as well as dissemination/transmission pipelines through which information reaches the consumer.
For example, vertical integration across the digital media landscape more than doubled from 2008 to 2013, as Bell, Rogers, Shaw and QMI expanded their stakes in mobile wireless, Internet access, cable, satellite and Internet Protocol Television (IPTV) – and in more traditional media such as TV and radio.
Bell, Shaw, Rogers and Quebecor accounted for two-thirds of all TV revenues, up from 48 per cent in 2004
The report noted the arrival of new players into the field, but that they had to struggle against policies and control of the "pipelines" by the big players such that their futures were uncertain.
The study analyzed media concentration in more than a dozen sectors of the telecom-media-internet (TMI) industries in Canada:
Wireline Telecommunications
Wireless Telecommunications
Internet Service Providers (ISPs),
Cable,
Satellite & IPTV Distributors,
Broadcast Television
Specialty and Pay television services,
Radio,
Newspapers,
Magazines and Periodicals
Music,
Film,
Book publishing,
Search Engines,
Social Media
Professor Winseck notes that it's important to know and understand the state of media concentration in a country because of the implications it has for culture and politics.
He says debates about media concentration are often between camps with strongly held opinions, but backed by little data. He hopes his research, with clear data, will help clarify certain issues in the debate