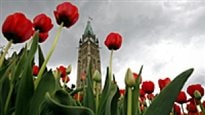 It was the height of the Second World War, things were still not going well for the Allies, when a breif bit of good news came in the midst of darkness
The German forces had already rolled over much of Europe, smashing resistance before them, including the brave but futile defence of Holland.
The Dutch Crown Princess Juliana and her two daughters had fled the German invasion and arrived in Canada in June 1940.
On January 9, 1943, Dutch Princess Margriet was born at the Ottawa Civic Hospital
Crown Prince Bernhard came from London where he was serving with the Royal Air Force, to be present for the birth.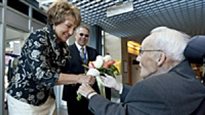 The Canadian government had declared the room at the hospital to be "extra-territorial" allowing it to be Dutch so baby Margriet would have full Dutch citizenship.
The Royal Family returned to Holland shortly after the war ended.
The Dutch Embassy says there are about one million Canadians of Dutch origin in Canada